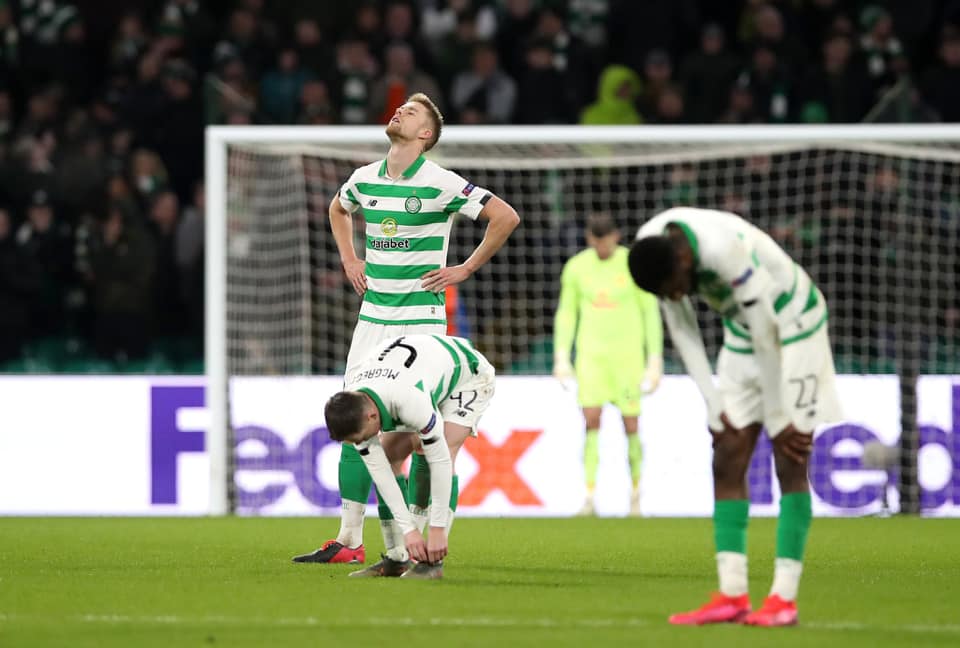 To state the obvious, last night was awful on a variety of levels; levels of awful which have been dealt with an analyzed ad nauseum already — correctly or not — in the press and the blogosphere, to say nothing of the tsunami of toxic sludge washing over social media.
But let's kickoff this post — no pun intended — with the real tragedy of last night's 3-1 loss to Copenhagen.
It must be truly heartbreaking to the throngs of football geniuses who missed their life's calling by not currently being in a position of football management at Celtic — or anywhere else, for that matter — outside of the confines of their computer keyboards and their Internet connections. It's always tragic to miss your calling in life.
As a result, the pain is now shared as we have the collective wailing and gnashing of teeth from self-proclaimed experts that comes with a Celtic misstep. Yeah, we left the Champions League under inauspicious circumstances and now we're out of the Europa League for pretty much the same reasons.
It sucks. No argument there.
And make no mistake about it: It is painfully ironic that a team as good as Celtic will not be in either tournament thanks to glaring missteps in both, while other substandard teams are about to walk into the woodchipper of far superior continental teams as they advance in both European tournaments.
But that's how it goes. Sometimes you win, sometimes you don't. And we didn't.

Meanwhile, some fans need a quick reassessment of the current situation. Here you go: Celtic currently sits atop the table by 12 points, with a 20-goal advantage in goal differential to the second place team. One trophy won.
You're welcome.
Clearly, Thursday night's result was a disappointment. However, it bears recalling what "faithful through and through" really means. If you can't back the club when it stumbles, don't show your face for the club when it shines.
We have the rest of the season, the quadruple-treble, and history awating us in the coming months. We need to pick ourelves up, dust off, and move forward, starting with the St. Johnstone game on Sunday.