Leave it to a couple of threads in Celtic Noise to give the inspiration for today's blog item. First, credit the Celtic Noise contributor Winter who originally posted a thread about the top five players you've seen wearing the Hoops. Further credit goes to Celtic Noise contributor Bridie Bhoy for starting a related thread, Celtic player you wish you'd seen wearing the Hoops, which I was actually able to answer.
While I couldn't answer Winter's thread — technically I haven't seen any Celtic players at an actual game because I haven't been to one . . . yet (though I've seen nearly the entire 2018-19 season via broadcast) — I was able to answer Bridie Bhoy's post, though choosing only one player was a chore.
So merging the two threads here, we're going to take Winter's "five" and Bridie Bhoy's "players you wish you had seen" and put them together to make a list of the five Celtic players I wish I had seen. We'll do this David Letterman-style and go from five down to one: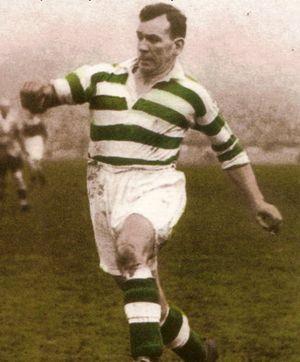 5. James McGrory
You all know the song about William Maley: "And he gave us James McGrory and Paul McStay . . . ". One of Maley's many gifts to Celtic was a goal-scoring machine who, for decades, defined Celtic excellence. Even at 5'6" his headers were lethal, earning him the nickname the "Human Torpedo." With 485 goals over the span of his career, McGrory would have been great to watch. In addition, there's the tale of McGrory staying at Celtic in the face of a then-stunning 10,000-pound offer that Arsenal bid to Celtic for a transfer of McGrory (are you taking notes, Kieran Tierney?). "McGrory of Arsenal just never sounded as good as McGrory of Celtic," he was reported to have said.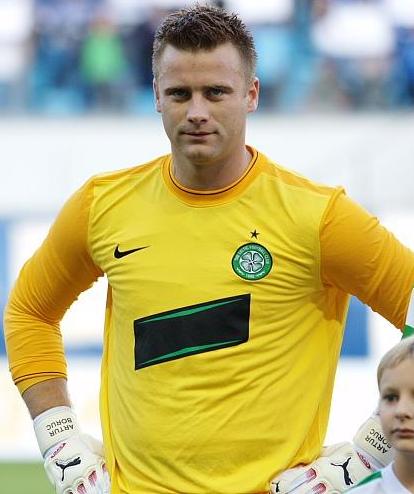 4. Artur Boruc
The Holy Goalie. It's unclear to me whether the nickname stems from the miraculous saves that Artur Boruc made, or whether it was because, as the story goes, he wore a T-shirt with the Pope's likeness on it after a Rangers game in 2007. Or even because he had the audacity to make the sign of the cross at Ibrox at his first Rangers match the year before. But never mind: Boruc was a phenomenal, albeit tempermental, goalkeeper and his throttling Huns would be a constant highlight reel here. Thanks to the modern miracle of YouTube, you can see some of the greatness in this former Celt, who retired from Bournemouth in 2017.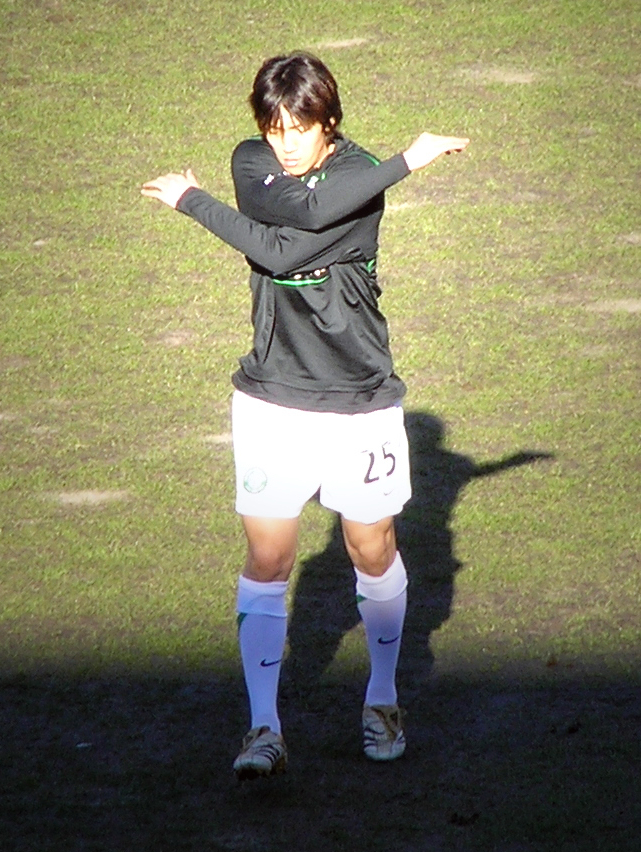 3. Shunsuke Nakamura
Truth be told, I had seen Shunsuke Nakamura play once, but I didn't realize it. When I was living in Japan in the late '90s, a group of my English students took me to a Yokohama Marinos J-League game. Not being a football fan at the time, I only remember the Marinos running circles around their opponent that day. However I don't remember seeing him specifically, though earlier this year, I contacted one of my students to ask if Nakamura played in that game, and he confirmed that he did. I couldn't tell you the score or the opponent that day, but I can tell you the food selection at the stadium was pretty good. Fast forward to a few months ago and I'm bored out of my skull during the international break, and I start watching old videos of Celtic games and Celtic players. Nakamura stands out so much with his play that there's one clip I keep just to watch when I'm feeling down: A goal against Rangers — not only is this a fantastic goal, it makes Allan McGregor look like a complete idiot, which is always a plus. To say nothing of these penalties against Manchester United. どうもありがとうございました、中村俊輔.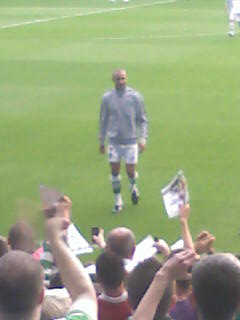 2. Henrik Larsson
I can hear some of the more, um, "critical" Celtic fans — those, of course, are small in number but loud in volume — after Henrik Larsson's inauspicious start of his brilliant Celtic career: An errant pass against the Hibs goes for a goal in a 2-1 loss. Followed later, of course, by an own-goal (which meant nothing in a 6-3 victory) in his first European game, and the cries for "put him on the bus" were probably heard in chorus by the more fickle fans. Good thing the club consistently turns a deaf ear to them, because by any and every metric, Larsson turned out to be one of the greatest players ever to put on the Hoops. Again, during the course of this year's international hiatus, I had a chance to go back to watching a variety of clips of Larsson and there is no question why he is considered the king of kings.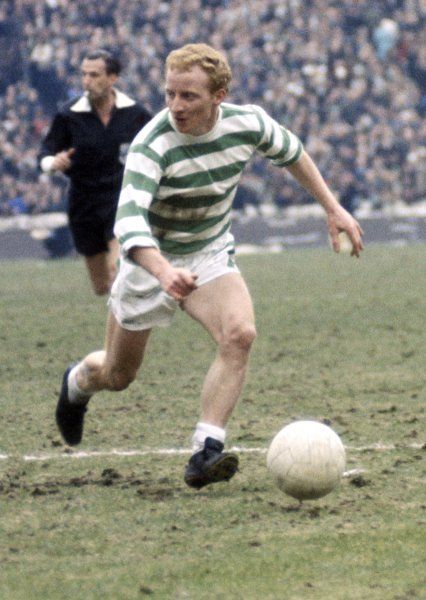 1. Jimmy Johnstone
Simply put, Jinky was a magician with the ball. If you watch the 1967 European Cup game against Inter Milan, Johnstone's ball handling is astounding, to say nothing of his bravado in coming on to the field in Lisbon calling out his Italian opponents. I've watched the game three times, breaking it down and analyzing it ad nauseum, and aside from Tommy Gemmell's and Steve Chalmers' goals, the play by Johnstone is clearly the highlight of the match. While doing research on European players who crossed the Atlantic for a final payday in the U.S., I found out that Jinky played briefly for the North American Soccer League's San Jose Earthquakes, which now plays in the MLS and is the closest team to me here in California. To be sure, I will be looking more into his career with the Quakes for a later blog item.
Mon the Hoops.
[72 degrees. Wildfire threat level today in rural Santa Cruz County: Low]