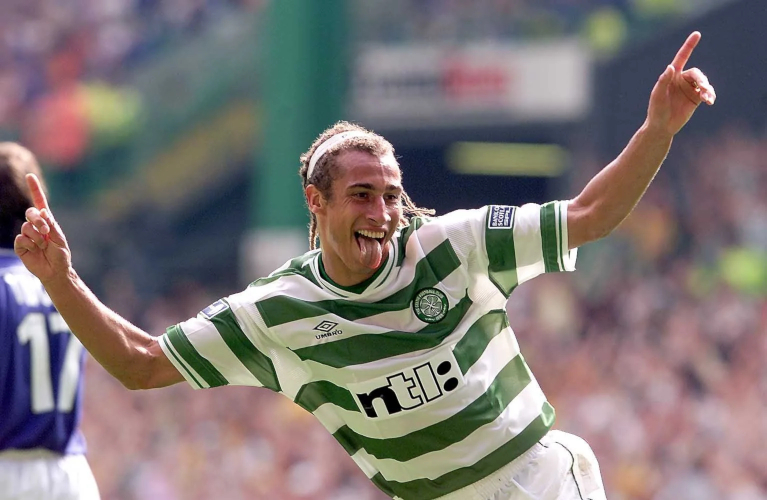 Outside of his family and the most dyed-in-the-wool Hibernian supporters, Chic Charnley scoring on an errant pass from Henrik Larsson during Larsson's debut with the Hoops, leading to a 2-1 Hibs win, is not remembered or talked about by many.
Also, few people remember Celtic's 6-3 win in Europe against FC Tyrol Innsbruck where, in his first Euro match in the Hoops, Larsson "scored" an own-goal for the now-defunct Austrian club.
Yet if Twitter had existed in the late '90s when Larsson got his start with Celtic, can you imagine the hue and cry from the Celtic Twitter's Whine Brigade, armed with torches and pitchforks at 280 characters per post?
Despite an inauspicious start, the history books — and the record books — tell a tale of near perfection for Larsson during his playing career at Celtic. Not only was he one of Celtic's best players, historically speaking, he is also one of Sweden's best ever.
For the Hoops, though, Larsson averaged 34 goals and 16 assists in each of his seven seasons, even missing the majority of the 1999-2000 season with a broken leg. He drove Celtic to four SPFL league titles, two Scottish Cups and two Scottish League Cups. Every Celtic fan can tell you that sealed the deal on one league championship with an opening goal against St. Johnstone in the final game of the 1997-98 season to keep Rangers from 10 titles in a row. He was the SPFL's top scorer for five of his seven seasons.
So it's no surprise today that on Larsson's 50th birthday, there is a tsunami of well-deserved outpouring of love and respect on social media and elsewhere for the Celtic legend who is now an assistant coach for FC Barcelona. Celtic TV has a series of videos, available to subscribers only (thanks a lot!), of Larsson's greatest hits during his time at the Hoops. The rest of us will have to go to YouTube or pick up videos posted on social media.
The fact remains: If anyone pesonifies Celtic excellence in the last quarter-century, it's Henrik Larsson.
So, happy half-century and happy birthday, Henrik! May you have many more as your Celtic legacy lives on forever.
Mon the Hoops!