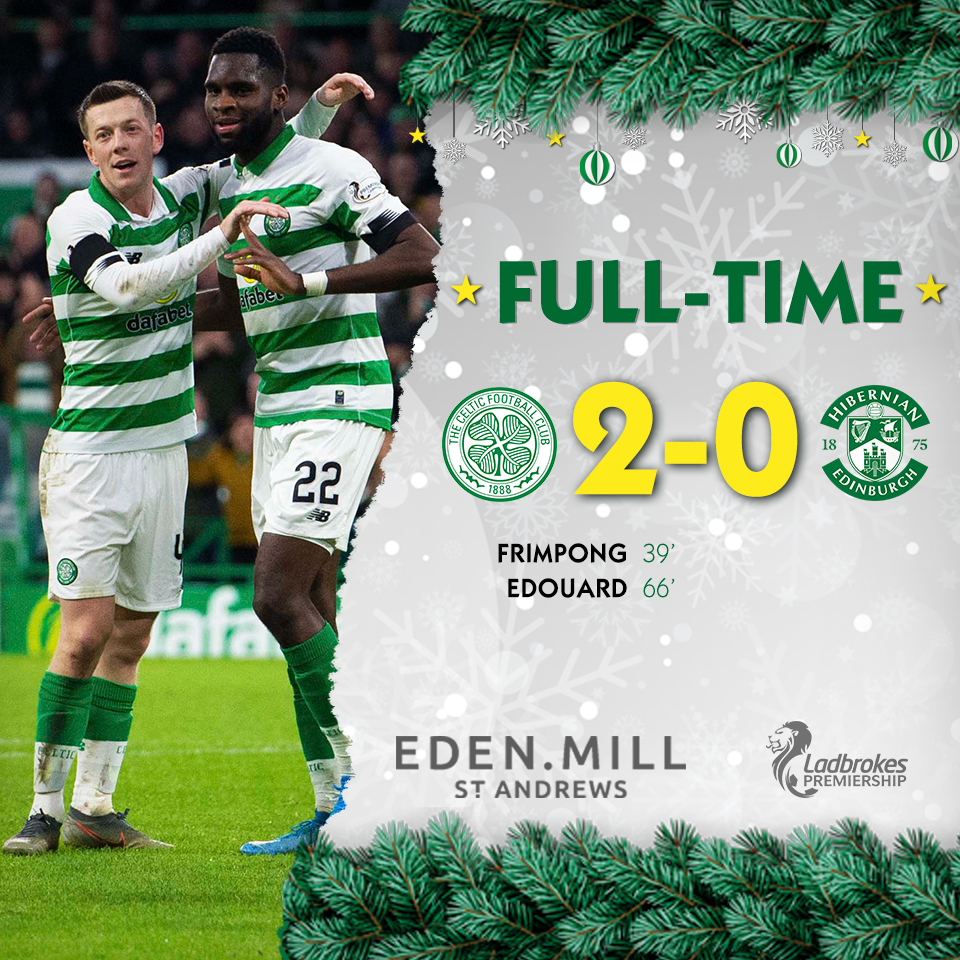 Well, you have to hand it to Celtic FC: Thank you for letting me sleep in on Sunday. The 3 p.m. kickoff — 7 a.m. Pacific Standard Time — allowed me to sleep in a bit. Not that I mind getting up at Oh-My-God a.m. to watch the noon kickoffs, mind you, but it's nice to get a couple of extra hours, and of course the icing on the cake — or jelly with the ice cream — is a Celtic win over Hibs at Paradise.
Nevertheless, again the Celts took away a win 2-0 over Hibernian, in their purple Sunday away kits, and The Sandman of The Celtic Noise fame has posted his ratings of the match here. Of course, I have my five takeaways from the game as well, as follows . . . .
1. Edouard is most dangerous when passing
I've said this before, but it bears repeating: Odsonne Edouard literally strikes fear into the hearts of goalkeepers everywhere by his goal-scoring abilities. When he has the ball, the focus is clearly on him. And despite a couple of miscues Sunday — one of Morelos-like proportions, which sent the ball to the upper deck — Eddy got one, but his best play of the game was heading toward the goal with the ball, panicked defenders rushing to stop him, and he passed it off to Jeremie Frimpong, who sliced it under Marciano for a Celtic goal. Which brings us to our second takeaway . . .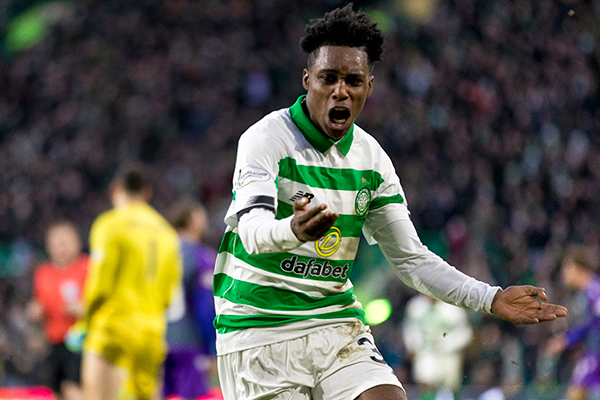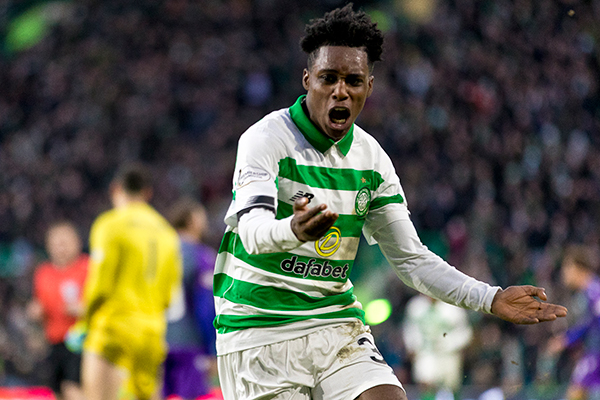 2. The kid is all right
A game or two ago, Scott Brown teased Jeremie Frimpong in a post-game interview about the lad's inability to get the ball in the net. That conversation didn't happen this time: Jeremie took a pass from Edouard and made a great shot in front of a diving Marciano for a score. And who was happer for "the Dutchman" — as the Celtic TV commentators constantly refer to Frimpong — on Sunday, the fans or the goal scorer? I think possibly both.
One more thing: I got slagged mercilessly as a heretic for comparing Frimpong to Jimmy Johnstone, where the former is twisting defenders and turning ankles all over the pitch thanks to his Jinky-esque ball-handling skills. Others are now saying it as well, so I'll take that as vindication.
3. Nir Bitton: The unsung hero
With the exception of a cheap foul late in the game that garnered a card, Nir Bitton was rock-solid in defence for the Hoops. Starting Bitton on Sunday was a stroke of genius. We rarely hear about defensive prowress on the pitch, but clean sheet after clean sheet is a testament to Celtic's defence (and, of course, having the best goalkeeper in Scotland, but I digress). But when Fraser Forster is having a slow day in the goal mouth, you can credit that to Celtic's backfield, keeping him less than busy. In fact, the only threat was . . . .
4. It was a pass. Honest.
I am going with Christopher Jullien's story: Late in the game, Jullien had a ball go off his head right at the goal mouth and into the hand of Fraser Forster, who batted it away. With disaster averted and the ball cleared, you could see there was no harm done when Fraser gave Jullien a pat on the back, but it was one of those things where it could have been a disaster. But it wasn't. So carry on.
5. Griff is getting there
There's going to be a game sometime this season where Leigh Griffiths is going to go full-on Super Leigh. We have seen it in the last couple of games, getting his timing back and the couple of chances he had on Sunday show he's sharpening up. It's just a matter of time until he's back to his old, goal-scoring self, and you can take that to the bank.
We've got Hearts on Wednesday at Tynecastle. Let's go up three more.