After Saturday's win at Hamilton — the pitch where one end is painted with fans sitting behind advertising (and, as I understand it, behind that facade is a practice ground) — I thought it would be good to take a moment to just reflect on a few observations at the outset of this season, which incidentally appears to be starting well.

Like . . .
We'll win the Europa League, according to Christopher Jullien: You've got to love the big guy, even when he's not goofing off with teammate Boli Bolingoli-Mbombo. He's settled in to a defense that has been stellar in the past few games, and now he makes what can arguably be described as a huge boast.
Can the Bhoys bring home the Europa hardware? "We will take it game by game and see what it is but if you were to go into our locker room now and ask each of them what their goal was they would tell you it is to bring that trophy home – and I'm just following them," Jullien has been quoted as saying in the mainstream press.
Whether he is serious or if it's just a ploy to get his teammates psyched up for the game against French Cup holders Stade Rennes on Thursday, it's good to see a confident mindset as the default mode for the club.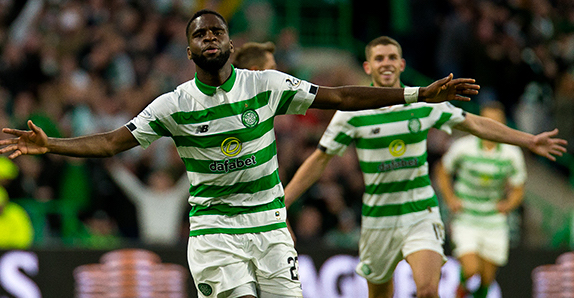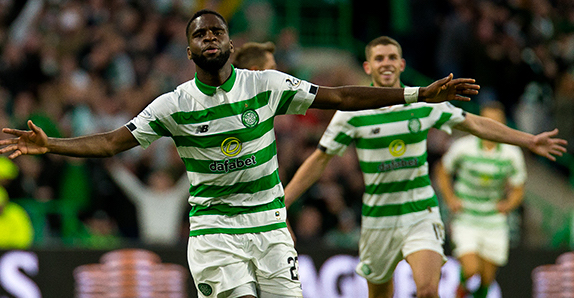 I Wanna, I Wanna, I Wanna Be Ladbrokes Premiership Player of the Month for August: A tip of the chapeau to Odsonne Edouard and congratulations to the Celtic forward for winning the Labrokes Premiership Player of the Month for his play last month. On top of an outstanding display as a sub for France's U21 team scoring four goals during the international break, Eddy has been phenomenal for the Hoops in the start of the 2019/20 season.
Edouard's press conference, posted on YouTube and it helps immensely if you speak French (despite the presence of a translator, who does an excellent job), Eddy says at around the 9:30 mark that he's happy to be a Celt and he doesn't foresee going anywhere, contrary to rumors that have been floating around. Which is good, because we'd like to have you around as long as possible, Eddy!
Lights, Camera, Action: Remember photo day at school? Well, the bhoys went through that exercise recently and had their annual team photoshoot. Of course, as shown here, getting the lads all on the same page and not photobombing each other was no small feat. Watch to the end to see a typical Broony move (and I mean that in the best possible way).
Jozo out, Wizard in: Unfortunately, one of my favorite Celts — and expert Kenny Miller launcher — Jozo Simunovic goes in for arthroscopic surgery on his knee, and it looks like he's out for about two months. But while he's healing up, on Saturday we saw the return of the Wizard of Oz, Tom Rogic. While Rogic wasn't a factor in the game on Saturday, it's great to see him taking to the pitch and I hope we will see more of him. As for Jozo, get well soon, big guy!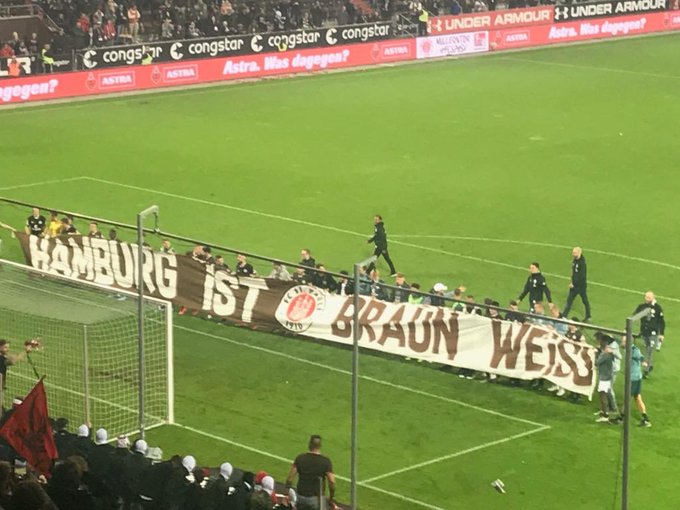 Meanwhile, in Hamburg: Yesterday, in the Hamburg Derby at the Millerntor between home club FC St. Pauli and Hamburger SV, the Boys in Brown played a phenomenal game and came away with a 2-0 win. Judging by some of the tweets by Celtic fans I follow, the derby there rivals the one in Glasgow. The Diamond — Dimitrios Diamantakos — scored one for the Boys in Brown and an own goal sealed it. Sankt Pauli looked very sharp yesterday, and hopefully they can carry this momentum forward to upcoming games.
Going out on a limb: There seems to be some trepidation about the game on Thursday against Stade Rennes, especially with some on one of my favorite online hangouts, Celtic Noise. Well, I have absolutely nothing to base this on other than faith in the club, but I think we come away from France with a 2-1 win before returning to Paradise to meet the squirrels of Kilmarnock on Saturday.
[69 degrees. Wildfire threat level today in rural Santa Cruz County: Moderate]