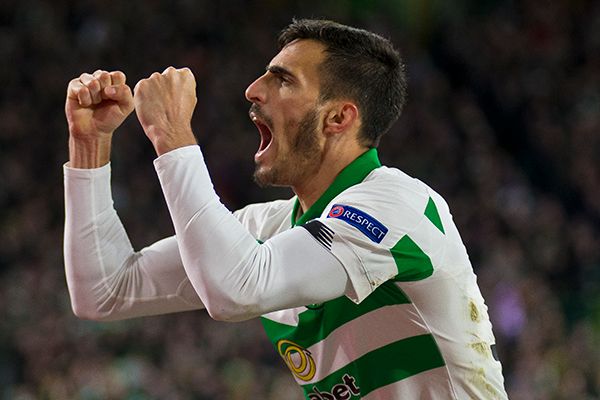 There's an elephant in the room that no one is talking about: a work-visa system in Scotland which, for all intents and purposes, seems on the surface as selective and arbitrary. It's a system that keeps players like Americans Andrew Gutman and Manny Perez from opportunities to play for the Celts, and it kept Hatem Elhamed's wife from working in Scotland while he plays for the Hoops.
As a result, Elhamed has stayed in Scotland to play football while Mrs. Elhamed has returned to Israel with their son, leaving the Celtic defender to live alone in Glasgow. It has been reported that Elhamed leaves his house only to train with the team and to play games for the Celts.
Elhamed has had to make a really difficult choice – to stay in solitude in Scotland or to return to his family in Israel. It appears that, understandably, he will be pursuing the latter course.
I stay "understandably" because I know this drill firsthand. In the mid-'90s I started a relationship with a Japanese woman in the U.S., followed her back to Japan, married her there, and we had a daughter all in the space of the four years we lived there. Even with a family, culturally it was a major adjustment to live in a foreign land, so I would imagine it would be significantly worse without the benefit of family support.
So I get it, Hatem. And those who ludicrously and ridiculously comment that, "Well, he has his tons of cash to keep him company," well, they reveal with that simply moronic statement that they have no clue. On anything.
Elhamed brought a lot of good things to the Celtic table. He was fast, he was an outstanding defender, his play on the wing — especially lately, off an injury — was top-notch. It's unfortunate that Celtic loses a quality player primarily due to government bureaucracy rather than to injury or to being enticed away from afar with riches.
Fortunately for Elhamed, he has options: The Daily Record reports that Israeli clubs are lining up to sign him. Hapoel Be'er Shiva, his former club prior to joining Celtic, seems to be first in line — with open arms, apparently — and Be'er Shiva gaffer Yossi Abukasis said, "Hatem is an excellent player that every team would want to sign. If we can bring him here to the club it will be a huge blessing for us."
No doubt the other clubs seeking Elhamed's services — Maccabi Haifa, Beitar Jerusalem and Maccabi Tel Aviv — might agree.
[As an aside: Hatem, please don't sign with Beitar Jerusalem. Just don't. You know why.]
So while he will no doubt be successful wherever he ends up in Israel, I will miss him wearing the Hoops. Goodbye and good luck, Hatem!
Mon the Hoops!