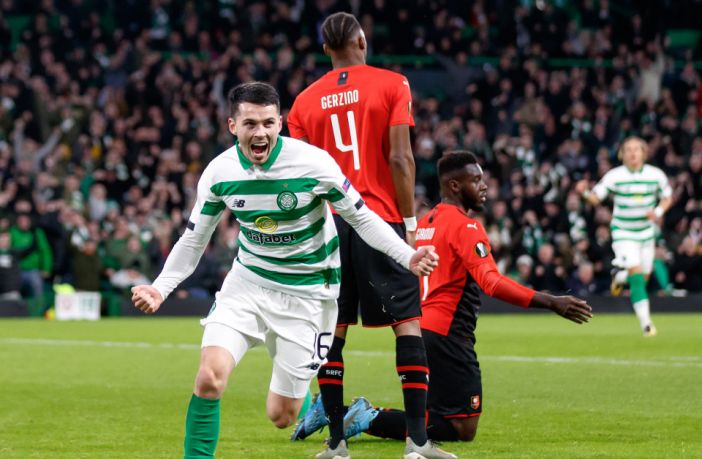 Reading the reports from this morning — this morning, Pacific Standard Time, that is — it appears that the fledgling Club Internacional de Fútbol Miami, David Beckham's new entry into Major League Soccer this year more commonly known as Inter Miami, has obtained the services of one Lewis Morgan, an as-of-today former Celtic winger.
That Beckham. He sure knows how to pick 'em.
Let's put the football aside for a moment, because it's my feeling that despite the fact I thought Morgan had a future with the Celts, I think he will excel in the MLS and become one of its stars. And I'm glad he's at Inter Miami, because I have family and friends there, some of whom I know will enjoy watching him play.
But as someone who was raised in Miami, I feel it's my duty to jump in and help Lewis out with his new environs, and give him five helpful pointers to make his somewhat smooth transition from Scottish footballer to South Florida dude.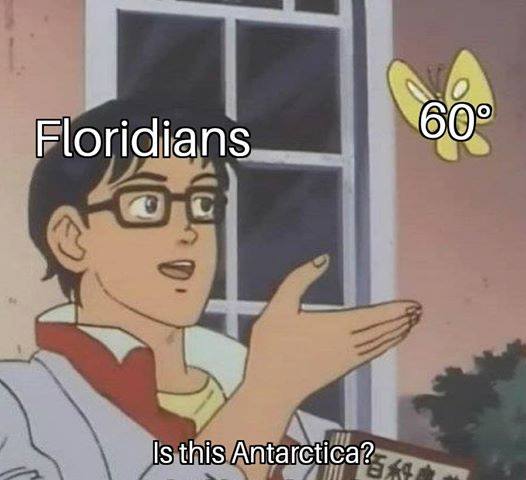 1. If the heat doesn't get you, the humidity will
Lewis, you were signed in the dead of winter in Miami, where it's probably around 60 Fahrenheit, and the nylon sweaters have been broken out for the annual cold snap that accompanies the area each January. It lasts about three weeks, and the rest of the time the temperatures are in the 80s and the humidity is about the same, percentage-wise. Meaning, of course, that you can break into a sweat by merely walking from your front door to your car, never mind the sauna that awaits you when you hop in. It's one of Florida's unique traits.
Chances are that you'll be playing under the lights in the new Lockhart Stadium, which replaces the old Lockhart Stadium, harboring the ghosts of the North American Soccer League's Fort Lauderdale Strikers. Night games are a good thing: Evenings are a lot more balmy and tropical, rather than hot and humid. So here's hoping that Inter Miami takes a page from the Strikers' playbook and plays most of their games in the evening.
2. Hanging out in South Florida
With Inter Miami being based in Fort Lauderdale, about 20 miles north of Miami, you may never make it down to the club's namesake city. That's not necessarily a bad thing, as Fort Lauderdale has as much, if not more, than Miami in the way of night life and distractions. And while there are parts of Miami you'll want to avoid completely, there are some parts of Miami — South Beach, where I used to live, pre-gentrification, before it was "cool" — that you'll probably find entertaining and enjoyable. The Cuban food in Little Havana just west of downtown Miami, as well as the Haitian food in Little Haiti just north of downtown, are both to die for.
Or you can just go to the Publix, a large supermarket chain in Florida, and grab a Publix sub sandwich, more commonly known in the area as a Pub Sub. Great stuff, and you'll be eating like a native.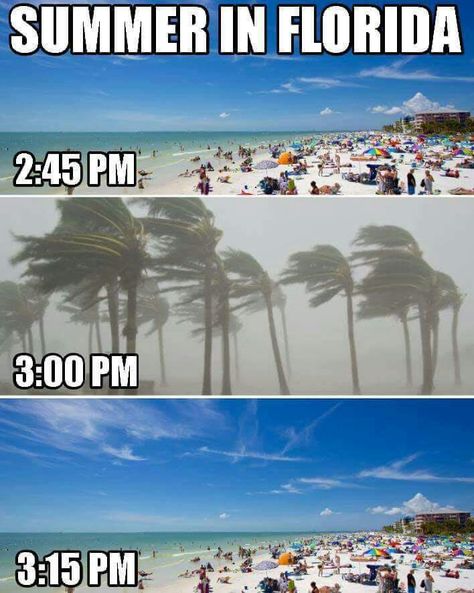 3. Two things about summer
OK, Lewis, you're going to want to write this down. First, it rains most of the summer. But it's a fairly warm rain which you don't mind getting stuck in, let alone playing in when it happens. The flip side of that is this: Yes, it rains, but it will only rain for about 15-20 minutes, and the weather returns to normal — as normal as it can be for South Florida — immediately afterward.
Don't ask me why. It just is.
Of course, that's only when there's no hurricane bearing down on South Florida. You're bound to get a few of those in the summertime — hurricane season is June to December — and of course just do what everyone else does: find shelter if you want to stick around, or leave until it passes.
4. Not a normal place
Do you like alligators? Depending on where you live — like western Miami-Dade or Broward counties — you could find them as neighbors. Roaches? Big enough to saddle up. Mosquitoes fly in formation before alighting on their prey, which will sooner or later be you. To be honest, Lewis,it was the heat and humidity that forced me to leave Miami for the cooler climes of the Central California coast, and you will find that while playing the States in the summer, the South can be hot, literally and figuratively.
But you have great beaches in the Hollywood-Fort Lauderdale area, with warm water. And there are things I miss about South Florida that I can't find here in California, like . . . .
5. Three words: Key Lime pie
Key limes — named after the Florida Keys (worth a visit if you have some time) — grow natively in South Florida, and one delicacy is Key Lime pie. You can find it anywhere in South Florida, but the best places to find it is one of the many delicatessens in the area — the plethora of Jewish delis in the area will offer you a wide variety of great food, but get that Key Lime pie.
Meanwhile, back at the original point of this blog: Lewis Morgan will do fine in South Florida, and he has the opportunity to join the pantheon of South Florida sports heroes. And it's my sincere hope that we haven't seen the last of him in the Hoops.
But this deal is a good one for all parties: Morgan gets regular playing time and gets to show off those Scottish football skills in the U.S., my friends and family in the area get to see quality football at Inter Miami, and Celtic gets paid handsomely by Beckham and Company for Morgan's services.
So everyone's happy.
Except me, because now I want a Pub Sub and some Key Lime pie.