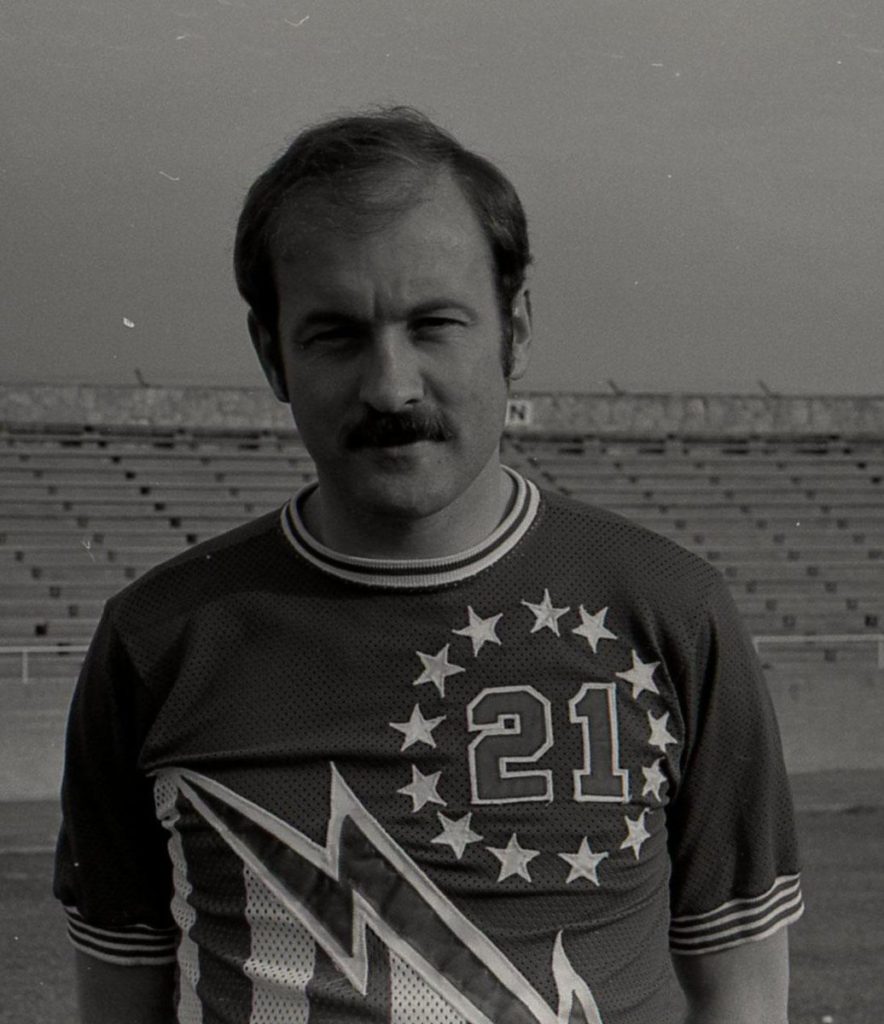 The wave of Europe's and South America's best players coming to America in the mid-1970s to play in the North American Soccer League was supposed to be just that: a wave. The idea was to integrate top-name players — albeit players who may have been past their prime — with the local up-and-coming football talent to mesh into a product with which American sports fans could identify.
The wave, fortunately or unfortunately depending on your perspective, turned into a tsunami, and the new American soccer fans were deluged with a crop of highly talented, if not slightly "high-mileage," football stars, mostly from Europe and primarily from the British Isles.
Like Jimmy Johnstone, who enjoyed a short stay with the San Jose Earthquakes around this same time, another Celtic star that found a home — albeit a temporary one — in the United States was Harry Hood.
Hood played a season for NASL's San Antonio Thunder in Texas in 1976. The Thunder that year was stocked with players from England and Scotland: Captain Bobby Moore brought his experience from leading England in the previous decade while joining countryman Bob McNab on the squad, and Hood joined fellow Scots Bobby Clark, Tommy Callaghan, Neil Martin, and Jim Forrest to make up the team playing at Alamo Stadium that season.
As an aside, Johnstone might also have been one of Hood's teammates in San Antonio, as the Thunder was bidding for his services. However, Jinky ended up in San Jose that year in a minor contract squabble between the two clubs.
Hood made an impressive start that season, contributing to the team's four-game unbeaten streak. He scored twice against the rival Los Angeles Aztecs in a game on July 3, 1976. However, San Antonio foundered during the rest of the season and finally finished out of a playoff spot in the Southern Division of the Pacific Conference.
But it was not for lack of trying: Hood's score line for the season was 10 goals in 20 games in the sweltering Texas summer. As the NASL awarded players two points for a goal and one point for an assist, Hood finished that season in 19th place overall in NASL scoring. It is worth noting that he finished ahead of fellow "import" Geoff Hurst.
One season in the U.S. was enough for Hood, who returned to Scotland for the following season to play for Motherwell and Queen of the South, before embarking on a short managing stint and a career as a succesful businessman.
And while his on-field exploits at Alamo Stadium came nowhere near rivaling what transpired when he wore the hoops — there were no hat tricks against rivals like the Aztecs — Harry Hood did manage to bring the Thunder to San Antonio, even if it was just for one season.