Amid the hubbub of the weekend's postponments of matches and the wonderful news about the signing of adidas as July's new kitmaker (and beyond) for Celtic, there also was a couple of disturbing stories about Celtic's pair of Norwegian players.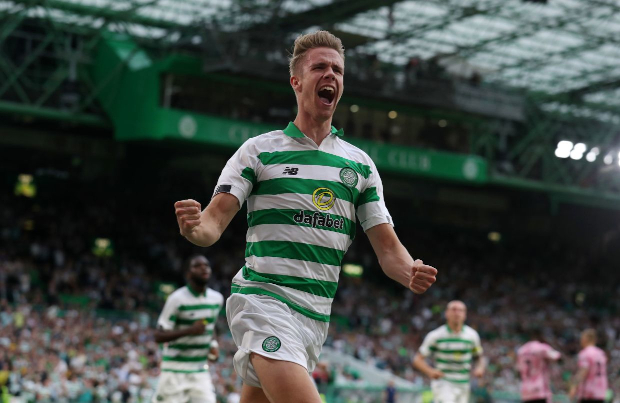 The first deals with Kris Ajer talking about leaving — or Kris Ajer's agent talking about him leaving. This mid-week special had Ajer's agent, Tore Pedersen, saying that he's testing the waters despite the fact Ajer has two more years on his contract.
Neil Lennon shot this rumor down as quickly as Pedersen had shot himself in the foot. And if I were Big Kris, I think I'd find my agent and give him a good ass-kicking.
But would that be the end of it? Heavens, no.
In the interim between Pedersen being a greedy agent who seems to tend to the needs of his bank account before the needs of his clients and the Lennon quote, a tsunami of fans had already given Ajer his walking papers.
I'll be brief: If you think Ajer should be let go, you need to think again.
While, yes, Ajer occasionally exhibits lapses on the field, overall he is a solid defender in the Celtic backfield who, more often than not, gets the job done. Chances are the reason Ajer was given a long-term contract was because he is a vital part of the plan for a successful Celtic future. If you want to call it an experiment, fine: This experiment is still ongoing and has yet to conclude.
Meanwhile, Celtic's other Norwegian, Mohammed Elyounoussi, apparently enjoys living in Glasgow and said so in a quote on social media, praising the people and the city while saying he's glad to be playing for Celtic.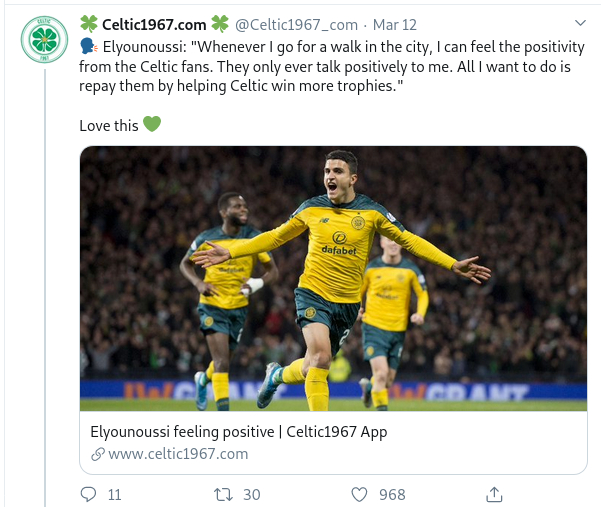 Thanks, Moi. I persosnally appreciate the sentiment and I'm glad you're playing for Celtic. And while you say that everyone talks positively to you, at least to your face, it's clear that the "what-have-you-done-for-me-lately" contingent of the Celtic support hide behind the shield of anonymity on social media to speak otherwise. Rather than labour the point, I'll let you see for yourselves if you care to look at the thread.
I would be willing to bet the prevailing opinion of the wider Celtic fandom shares my sentiment toward Elyounoussi. What some of the negatively responding fans seem to forget is that Elyounoussi has, in fact, repaid us so far by being a huge factor early in the season in gaining the insurmountable lead we took into the "Coronavirus break" this week.
Coming back from injury around Christmas may be slow, but we know he'll be back to his early-season form soon. And with the break in the mix, he will be ready to go when the next whistle sounds.
Both of Celtic's Norwegians have played an intregal part of the club's success this season. To suggest otherwise is pure nonsense.