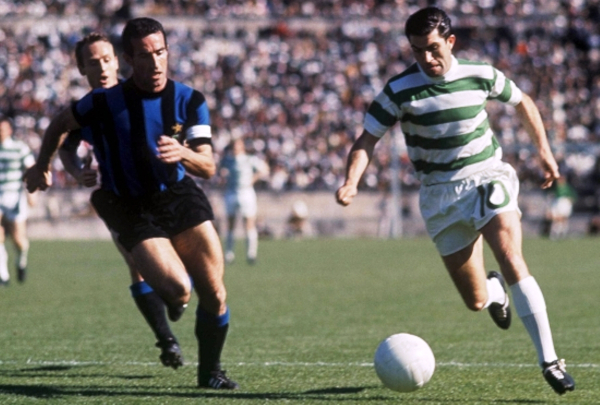 If he had done nothing else in his Celtic career, this would have cemented him into Celtic lore forever: Bertie Auld started singing "The Celtic Song" in the tunnel in Lisbon as the teams waited to go out onto the pitch for the European Cup in 1967, accompanied quickly thereafter by the rest of the club.
But he did more — so much more — that he became a Celtic legend.
The club reported today a confirmation that Bertie is suffering from dementia, and is being cared for at home.
"Everyone at Celtic would like to add their best wishes to Bertie and his family. Bertie is a true Celtic icon, one of our greatest sons and someone the Club and our supporters love and respect dearly," the post from Celtic stated.
Bertie "gets it," and has personified Celtic throughout his career, both on the pitch and off of it. Especially off of it, where he was always the perfect representative of the club with fans and the media. Always available and glad to talk to Celtic fans, he never put a foot wrong.
"Faithful through and through" describes Bertie perfectly.
I have said often on social media that Bertie Auld is a national treasure. I firmly believe that.
His jersey fit, both on and off the field.
Bertie understands and lives his life with the tenet of what football players should be, both on and off the pitch: always positive about the game, always accessible to the fans, always showing the good side of the club for which he played.
As with thousands of Celtic fans around the world, Bertie and his family are also in my thoughts in this challenging time.