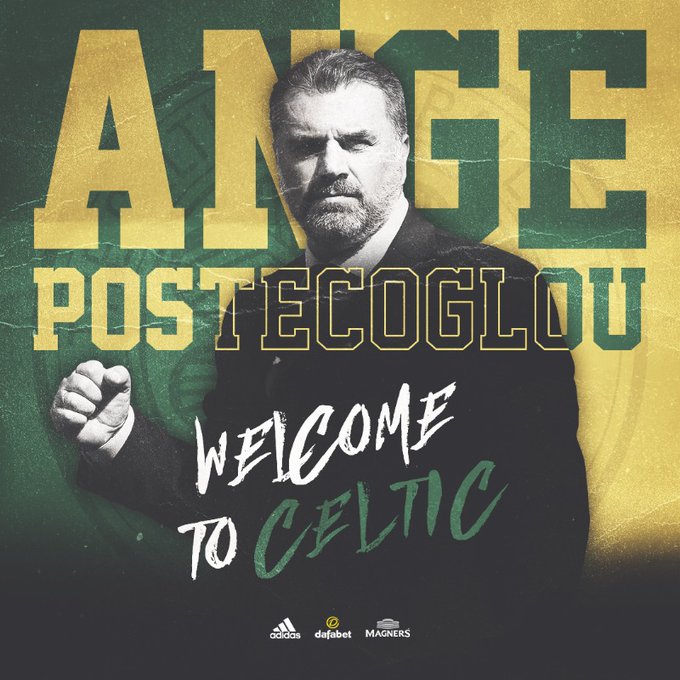 So, finally, after a-hundred-and-whatever days, Celtic has a new manager, Ange Postecoglou. Celtic had this piece on their website this morning, and the video interview accompanying it is also worth a watch.
Also, now that much of the Celtic faithful have gotten a chance to know him a little better, apparently he's being cut some slack for not having the European pedigree that so many have been seeking.
Which brings up an interesting point: In a worldwide sport like football, there are hundreds of well-qualified managers out there. Only the most myopic of football fans only gauge success within the borders of Europe. With a wide world of talent — both on the pitch and on the sidelines — it would clearly be in the best interest of clubs, and their fans, to recognize that the metric of "success in Europe" equals some sort of superiority over the rest of the world is a false one.
As a Celtic supporter from outside Scotland — outside Europe, for that matter — I especially want Postecoglou to succeed. Not only because I want the best for Celtic when getting this ship righted as we sail forward in 2021/22, but to show that coaching styles that are not native to Europe can succeed in the beautiful game.
In his interview in the link above, Postecoglou tends to hit all the bases and sounds entirely competent on all levels of the game. With a wealth of talent at his disposal — adding returning loanees to the mix of young talent in the reserves and the current first team — the Australian has nearly all the tools he needs. A couple of additions and Celtic should be set to take back their rightful place atop the standings.
A trivia tidbit: Dr. Jozef Venglos, who like Postecoglou also coached Celtic and the Australian national team, signed Lubo Moravcik. If that's not a good sign, despite arguably being consequential, I don't know what is.
Welcome to Celtic, Ange!