First things first: I wish I lived closer to Millbrae, where the San Francisco Celtic Supporters' Club meets to watch Celtic games at an Irish pub called Fiddler's Green. While my only other experience with the group was watching the Billy McNeill game last season with a grand total of five folks at 4 a.m., the 10 a.m. start time for the FC København game drew a wide range of Celtic fans — old, young, men, women — and the 25 or so of us enjoyed the game, and each other's company, for the 90 minutes and afterward.
For those of you reading in places far from Paradise, you should definitely connect with your local CSC. If you don't have one, think about starting one. If you live in the Santa Cruz, California, area, email me for details.
That aside and setting our sights now on Thursday's game, Celtic either seems to have lost its second-half magic or they were simply outplayed by an invigorated Copenhagen team which stepped up its game against Scotland's best.
Or, possibly, a combination of both.
Thursday's draw — not a great result, but not the disaster some claim it is — has brought out the armchair analysts and PlayStation pundits in droves yet again. Rather than waste your time by repeating the nonsense on social media when results aren't ideal, you can check that out for yourselves, if you wish.
There are a couple of takeaways from Thursday's game.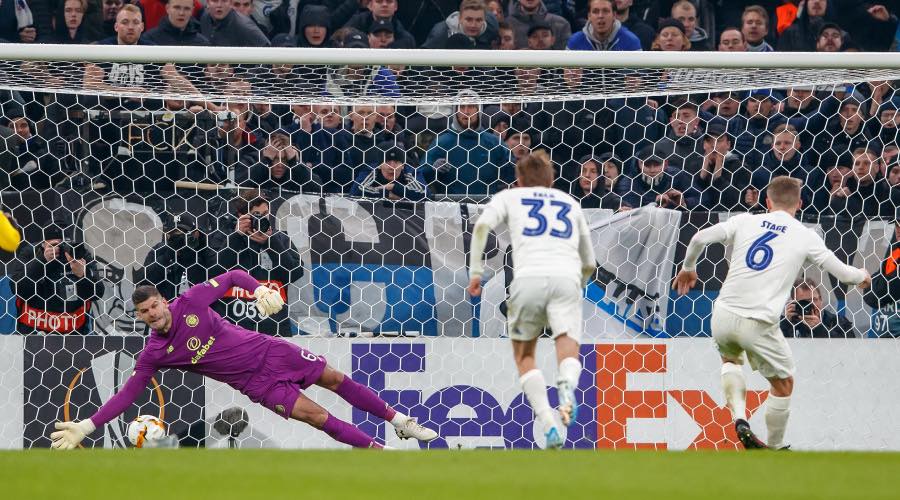 First, and I know I've said this before, sign Fraser Forster. Now. Don't wait. Just hand him the pen, have him put his signature on a new contract until, oh I don't know, 2080, crack open the tin, and be done with it. The Wall is a cornerstone to Celtic's current ongoing success, both this season and in seasons to come, so to say it would be in our best interest to keep him around is the biggest understatement ever.
Second, it looks like FC København did their homework. Not that other opponents don't, but they knew that in games past Celtic shifted gears in the second half and usually motored away with the victory. They essentially beat us to the punch in the final 45 minutes in this regard, and their tempo was, let's just say, uplifted for the second half where Celtic was unable to get a foothold.
Also, VAR sucks. Period. Full stop. Once you take the human element out of decision-making on the field, it's pretty much game over. There is no way that Ryan Christie's arm position in that hand-ball situation was anywhere near what can be considered a natural state. Not even for Christie, who I understand has the best dance moves of any Celtic player.
One last hat-tip to FC København for being a class act as an organization, and to the Celtic fans on the road again, who drew praise from the Copenhagen police. Prior to the game, the Danish Club and Audi promoted this video stating that "at least Celtic are still in Europe" — take that, Brexiteers — and after the game they tweeted this message: "Dear @CelticFC It was a pleasure to host you tonight. We look forward to visiting you for another exiting match. Have a safe trip home." The Copenhagen police also got into the Twitter act with this tweet: "We want to thank the fans of @CelticFC – it's been great having you guys in town – no registered problems during the night. We wish you a safe journey back to Scotland."
Now it's back home to take on Kilmarnock on Sunday at Celtic Park before exacting revenge for Thursday's draw later in the week. Mon the Hoops!