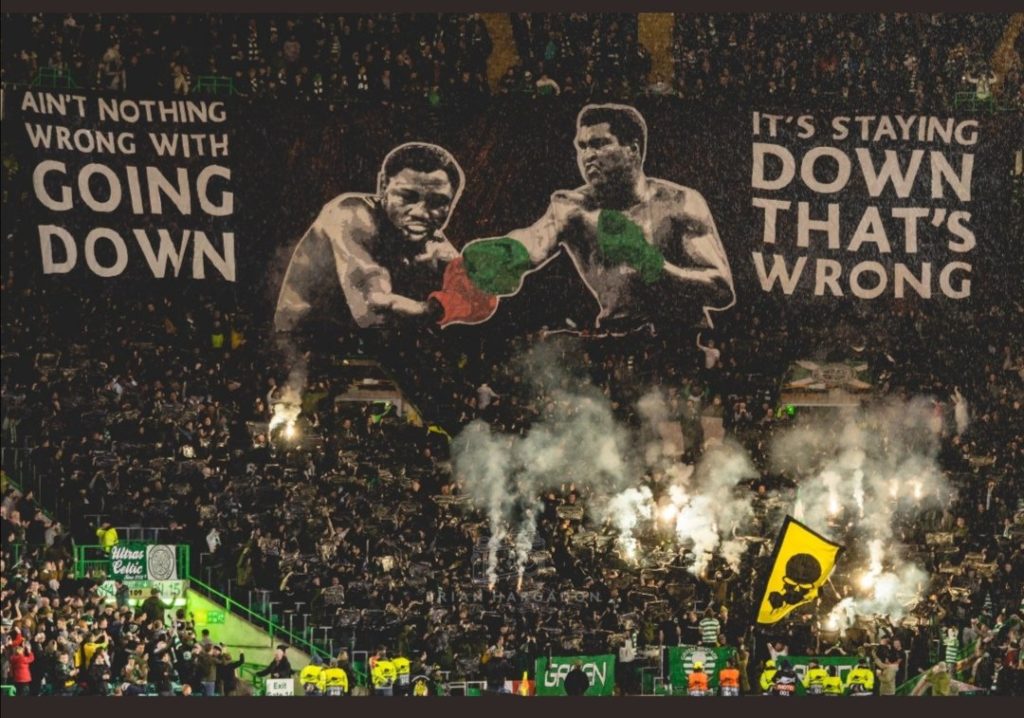 So now that there is no mathematical path to the top of the table for Celtic — thanks to Sunday's rendition at Tannadice of "The Gang Who Couldn't Shoot Straight" — it appears that the season's best for the Bhoys in Green would be second place in the Premiership table.
In the first COVID season, in a season without our 12th man in the stands for the most part, in a season fraught with injury and with a management style that, to put it diplomatically, was lacking, this is what brought us where we are today. And despite the chance for John Kennedy to stamp his authority on the team, he produced business-as-usual, like late, and arguably odd, substitutions (it's way past time David Turnbull gets to stay in for a full game).
And today, we end up here: second in the table. And while Glasgow's other club finally wins its first league title since its founding in 2012, their fans seem to have forgotten — if they even heeded them in the first place — each and every COVID protocol and have taken to the streets to celebrate both yesterday's win against St. Mirren and today's clincher in Dundee, undeterred by the authorities in Scotland who seem to prefer police escorts to reminding those outside they're under lockdown.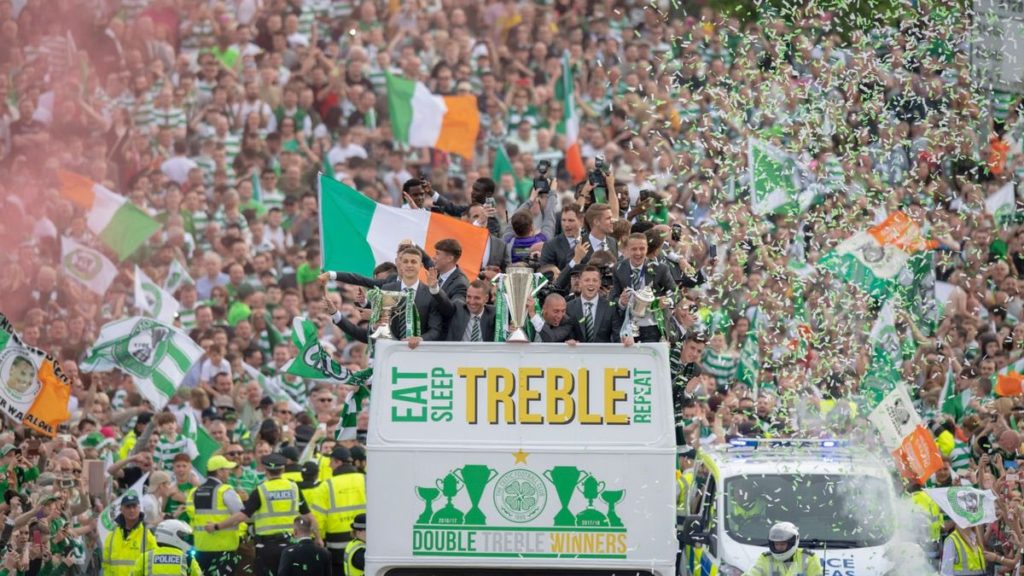 Celtic has had a magnificent run over the past nine years, one that will not be repeated ever. Glasgow's other club, only nine years in existence, can only dream about the accomplishments Celtic has had in the last couple of decades, or even the last nine years for that matter. As for the future, changes are on the horizon to be sure for Celtic, but the results next year surely will be the same as they have been in years past: success on the pitch going forward starting next season.
So they've won a trophy. Good for them, and congratulations. But bear in mind that it's only one since 2012 to Celtic's 18. Let me repeat that: Celtic has won 18 trophies, which includes four trebles in a row between 2016-17 and 2019-20, since their club's inception.
Which of course means, this: No, I still don't see them coming, and I probably won't until they win a few more.
One more thing
It came as a DM on Twitter the other day, but it bears mentioning. It seems that I'm not the only Celtic fan blogging from California, since SentinelCelts also originates from the Golden State. Sonora, way east of here in an beautiful part of the state near Yosemite National Park, to be exact. Give the blog a read, and tell 'em Larry sent you . . . .
Mon the Hoops!