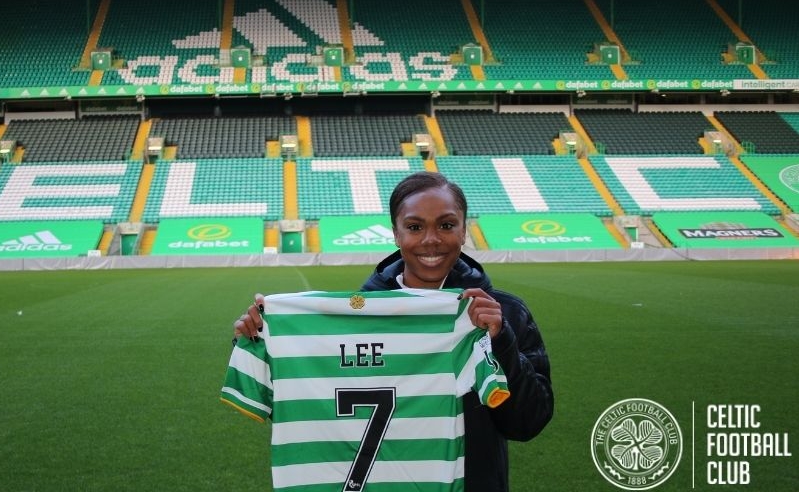 As the Scottish Women's Premier League gets set to resume next month, new Celtic signing Mariah Lee is equally as ready to pull on the Hoops and hit the pitch when Celtic takes on Glasgow City on April 4.
You can thank fellow American Sarah Teegarden for persuading Lee to join Celtic as one of four winter signings by coach Fran Alonso. After playing three years at Stanford University in California, Lee and Teegarden had both played for Wake Forest University in North Carolina — though not at the same time — and thanks to a phone conversation with Teegarden, Lee was ready to sign.
Lee explained in an article appearing on the Celtic FC website: "I heard about Celtic and knew about the name and recognition especially on the men's side and then I was looking at the roster and saw Sarah Teegarden's name, and we both played at Wake Forest. She's a couple of years older than me, but I got her number and was talking to her on the phone about her experience and she spoke really highly of the club and the competition and I felt like it would be a good fit after hearing what she said. 
"She came back to college for a game I was playing in, and we actually had a lot of mutual friends so we met. We never played together, but it's a small soccer world so I knew of her."
Lee played for the OL Reign, formerly the Seattle Reign, in the National Women's Soccer League in the U.S. The Reign, now are under the auspices of Olympique Lyonnais, has featured such U.S. National Women's Team stars as Megan Rapinoe and former USNWT midfielder Allie Long.
Welcome to Glasgow, Mariah!