Originally, I had planned another topic today, but then I got the news with my coffee this morning that Jeremie Frimpong is now off to Bayer Leverkusen in the Bundesliga, a league where he doesn't have to deal with hammerthrowing nobodies like Hibernian's Alex Gogic and Kilmarnock's Alan Power.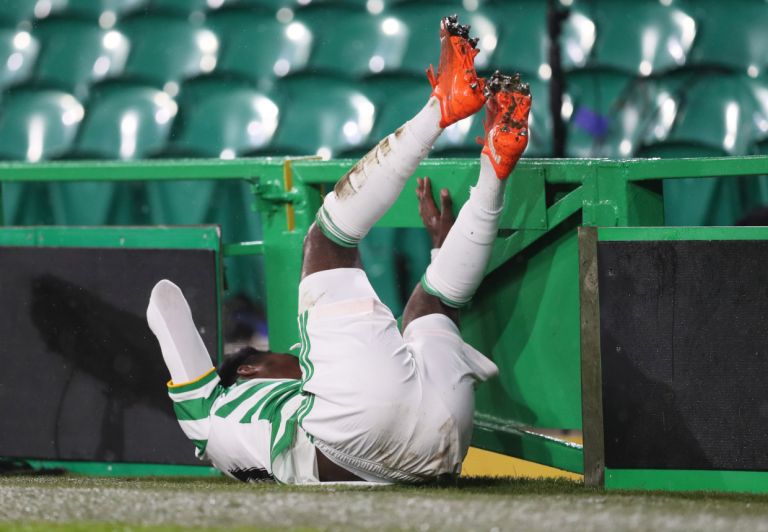 And while an £11.5 million payday is nothing to sniff at — much of that maybe ending up with Man City — Frimpong's departure is yet another sad note to a woeful season for the Bhoys. However, while I will miss Frimpong's positive attitude and speed down the line, it permits me to wrap this into the intended topic of today, which is how youth is not being served at Celtic.
Every transfer window, the clubs and fans alike go window shopping for high-pricetag players when, for all intents and purposes, most — if not all — of the solutions to our needs are ready and able to go from the Reserves. The Colts are stacked with talent that can serve the first team well — Conor Hazard is already Exhibit A here, and Stephen Welsh has already made his mark on the first team and should play more going forward — and why we don't utilize them is a mystery.
It's more than a mystery, though. It's a tragedy.
And herein lies what I was going to write about before the 20-year-old Frimpong's departure proved the point I had planned to make. Yesterday, the '67 Hail Hail podcast nailed it on their broadcast dealing with why Celtic youth may be on the road and not returning home.
So let's take a look at some of those Reserves that should be up on the first team and who sadly may not be because they'll be off playing somewhere else.
Karamoko Dembele
Should he stay? Yes. Will he? Probably not.
One of the more frustrating aspects of this is that Karamoko Dembele can make an impact for Celtic given the chance. The thing is, he hasn't been given that chance. Those handful of times he has played for the Hoops, he has shone. Now it looks like after his contract is up around summertime, reports have him off to France, either to Lille or Nantes. Now that Frimpong is gone, Dembele would be a great addition to replace the departing Dutchman's speed on the wing, but it looks like we may not get a chance to see that.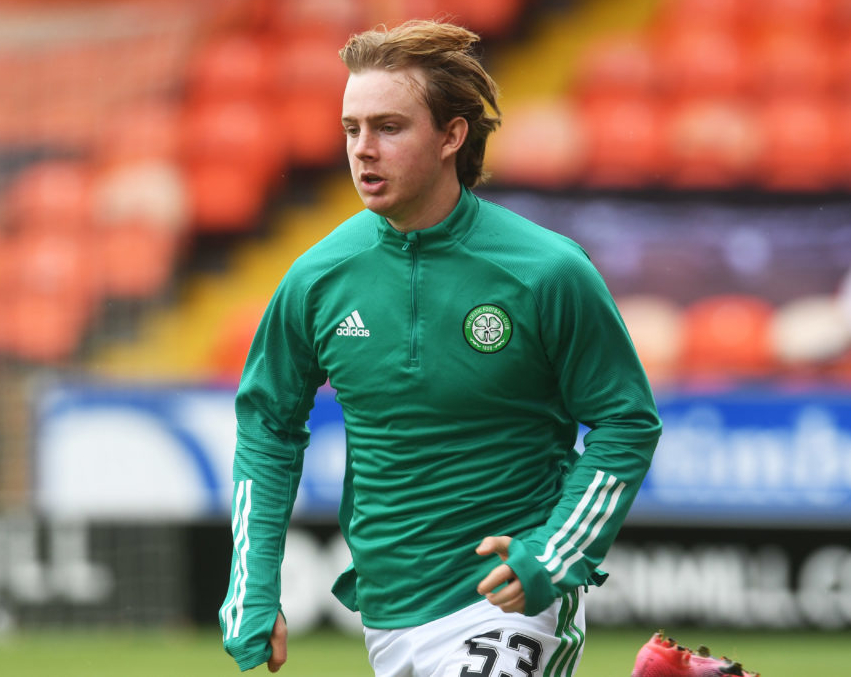 Cameron Harper
Should he stay? Yes. Will he? Hopefully, but maybe not.
As a Californian, this one is personal for me. Cameron Harper's artesian depth of talent, forged in the Southern California football hotbed of Costa Mesa's Pateadores Soccer Club and refined and sharpened in the Celtic Reserves, is custom-made for Celtic success. While some thought he had a lackluster game against Hibernian a few weeks ago — I didn't, since he was playing out of position — Harper has all the tools to be a success on the pitch for whichever club he plays for. That, of course, should be Celtic. But interestingly, rumors say the New York Red Bulls of the MLS also think so, and these same rumors have him returning stateside. This would be a two-edged sword for me: The upside is that I would get to see him play in person when the Red Bulls come West, but the downside is that he'd lose the chance to excel as a Celt, showing Glasgow and the world that Americans can play with the best.
Armstrong Okoflex
Should he stay? Yes. Will he? Hopefully.
Like Harper, Armstrong Okoflex has an abundance of talent that has not gone unnoticed elsewhere. Why he wasn't put on a loan like Jonathan Afolabi — who we'll get to in a minute — is a head-scratcher, because with regular playing time, Okoflex can be a high-quality player for Celtic. But we may never know because he has already caught the eye, according to reports, of two Serie A clubs in Italy, Torino and Bologna. Understandably, if Okoflex can get regular playing time elsewhere, he'd be foolish not to take it. But it would be detrimental to Celtic to invest all the coaching and training for Okoflex, and the players mentioned above, and not get a quality player in the Hoops for it.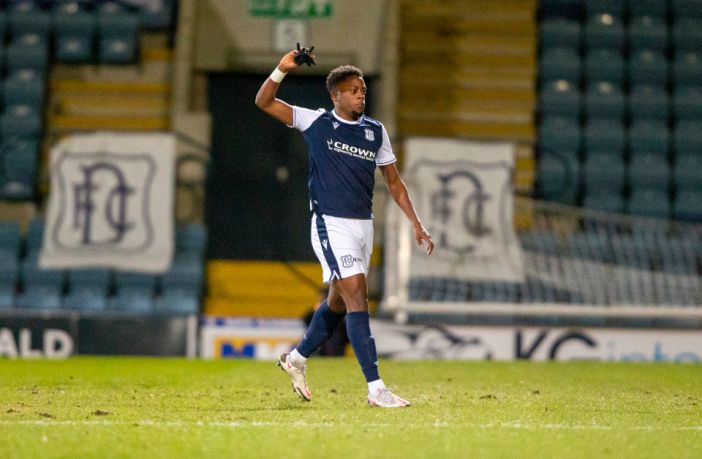 Jonathan Afolabi
Should he stay? Yes. Will he? Probably.
I always thought that Jonathan Afolabi was a good signing for Celtic, and I thought it was a good idea to get him playing time on loan elsewhere to hone his skills. He has done exactly that on loans first to Dunfermline Athetic early in 2020 and to Dundee FC more recently. Hopefully when he returns to the mother club he will be the quality player we all thought he'd be. For the moment, there is no one actively on the radar pursuing his services, so that's a good sign he'll probably stay in the Hoops once he returns.
The moral of the story . . .
It's pretty clear that Celtic have an overabundance of talent in the Reserves. Why they aren't being utilized better is a concern, but it's something that can be corrected going forward. If this season is officially a dumpster-fire throwaway — and I don't think it is, but for the sake of argument, let's say it is — then perhaps it's time to give the Colts a run on the first team to get them the playing time they need to flourish.
Meanwhile, it's Hamilton tomorrow at Paradise.