Personally, I hate to admit this, but the truth is the truth: Because I've only been following Celtic — and football, for that matter — for five seasons, I am hardly an expert on the beautiful game and its multiplicity of nuances. I freely admit that, and what follows here, and in all my blogs, are commentary.
But in my defense, I watch a lot of it, and not only Celtic. The learning curve is not as steep as one might think.
So when it comes to the UEFA Champions League draw on Thursday, my rudimentary knowledge of who's good and who's a poseur (hint: Glasgow's other team that's not Partick Thistle) leads me to believe that we got a good group this time around.
Not great, but surely it could have been worse.
First things first: I hate Real Madrid with the heat of a nova mostly for their history — and any Spanish team with "real" ("royal") in their title smacks of fascism — but they're a phenomenal club. The fact that there are 15 European Cups in our group — 14 of them for Real Madrid and one for Celtic — speaks pretty clearly to the consistent quality that the Spanish clubs puts on the pitch.
But they aren't perfect. As historically good a coach as Carlo Ancelotti is, Real Madrid can be beat. And I think Ange Postecoglou's Celtic squad are the only club in this group that can give them a run.
Call it a hunch. A gut feeling. Celtic's speed matches up with anyone, even the world's best. And while I don't want to take anything away from any of the other clubs in the group, Real Madrid is the odds-on favorite here and Celtic have the best chance of knocking them off their proverbial pedestal.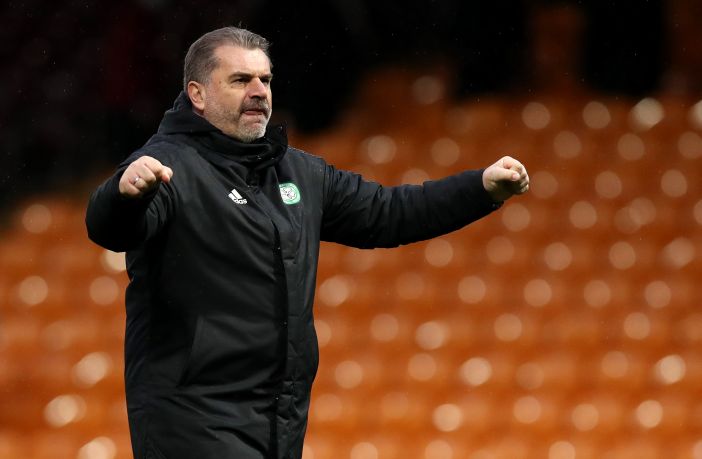 Ange put it aptly at yesterday's press conference: "You want our football club to be among the big ones in Europe so there was a real sense of anticipation around the draw. After it, irrespective of the teams you get, you've got a challenge before you and from our perspective we're really excited for what's ahead."
And the rest?
Red Bull Leipzig — the "other" Red Bull team in Europe to its Group E counterpart Red Bull Salzburg (and, of course, their American MLS cousin, New York Red Bulls, home of ex-Celts Patryk Klimala, Lewis Morgan, and Cameron Harper) — shouldn't be ignored, despite their slow start in the Bundesliga this season at no wins, two draws and a loss. But there's nothing that stands out on that club that, at least on paper, can give Celtic problems.
Same with FC Shakhtar Donetsk: Currently sitting seventh in the league and being dinged in a friendly with AS Roma by a score of 5-0, the Ukranian club has concerns that far outweigh their Champions League standing. But they could be a wild card in this group and deserve to be watched closely.
It should be a very interesting group stage, to say the least. And there's really no reason that Celtic can't squeak by and take it, or at least finish a strong second.
One more thing
Champions League Group A: No one is a bigger fan of Liverpool in this grouping than I am. My sincerest wish is that they mop the floor with everyone in the group, especially the Huns. You'll Never Walk Alone, Reds.
Meanwhile the Hoops are at Tannadice against Dundee United on Sunday, kicking off at the God-awful hour of 4 a.m. Pacific time. Mon the Hoops!