So I'm up early on a Sunday morning to watch another Scottish Premiership game — Aberdeen, of course, because Celtic's now-precarious road to 10-in-a-row now runs through the help of our friends (and enemies) — and with a week of interesting Celtic news behind us, it's about time to process some of that.
Like . . .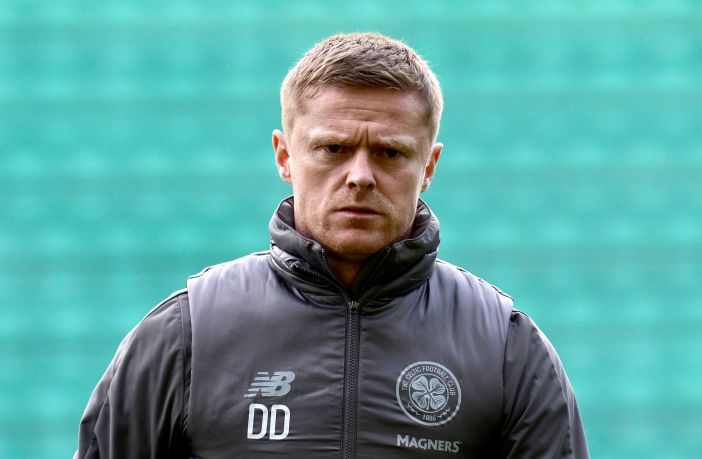 Get back to where you once belonged
Now that the Damien Duff era is over in Dublin, after stepping down as an assistant coach for the Republic of Ireland team last week, there can only be one destination for him now.
A return to his place on the bench at Celtic.
This really is a no-brainer. Move Gavin Strachan to another position in the club and let Duff take his place back on the sidelines. Clearly his coaching abilities are part and parcel of Celtic's success in recent seasons, and it could be one of the necessary steps to rescue what up until now has been a supbar season.
[And apologies to anyone who gets a Beatles earworm for that headline . . .]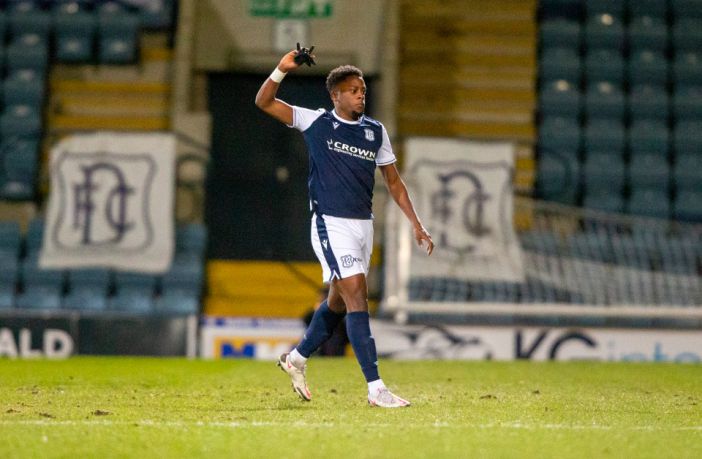 Give racism the red card
It's sad that I even have to waste pixels writing that headline, but apparently some haven't read the memo. Celtic loanee Jonathan Afolabi was the target of racial abuse in the aftermath of Dundee FC's 3-2 victory over Bonnyrigg Rose in their Scottish Cup Second Round match, where Afolabi scored a late equalizer for The Dee before they went on to victory in overtime.
My Celtic Star colleage Lubo98 outlines the story clearly in this post on the Star. In addition, Dundee FC produced a strong statement opposing the treatment of Afolabi, and points to another incident after Dundee played Hearts after a previous match.
This shouldn't have to be mentioned, yet it bears repeating: There's no place for racism in football. Full stop.
Signs of the times
One of the more interesting aspects of the social media cesspool known as Twitter is that it can be used for good; and if not for good, at least for educational purposes. Witness one Celtic fan on Twitter who goes by the handle LouMun 67, who is deaf and has taken the time to post short videos on Twitter of different sign-language signs for words and phrases that would be helpful to Celtic fans.
For example, COYBIG. Or Celtic. Or even Glasgow's other club (which I would have thought was this, at least in American Sign Language, but OK).
Give a follow to this young Celtic fan, and thank you, LouMun 67, for posting the signs. We need to know more. Keep up the great work!
Dear Celtic TV . . .
Long-time readers of this blog — hi, Mom! — know that I often sing the praises of Celtic TV, many times in tw0-part harmony with overdubs. For all its quirks (Exhibit A: Tom Boyd — and I mean that as a compliment), Celtic TV provides a great service to Celtic fans worldwide. Because I really enjoy the game coverage and the commentary, I don't mind ponying up around $30 a month to support their broadcasts and, in turn, Celtic itself.
But for some of us in the States, their payment system — WorldPay — is problematic, in the least, and impossible at best. It's compounded by the fact that any autopay is, from time to time, "stopped at the border" in my case. Checking with my bank, it's not them, and the process to "fix" this is to start a new Celtic TV account. You might say, "Well, Lar, why don't you just bite the bullet and pay the annual fee?" A good question, and the answer is simple: It's waaaaaaaaaaaaaaaaay out of my limited budget for a one-shot payment in that amount.
So three Celtic TV accounts later, it appears that I have reached the end of the line, because all attempts at WorldPay have failed. The alternative is a subscription to ESPN+, which provides a plethora of matches (as well as other sports) for around $6 a month. Despite the price — and I know ESPN can do this cheaply because of their broad subscription base coupled by whatever deal they make with broadcasters (SkySports: You get what you pay for . . . sheesh!) — I would still prefer going with Celtic TV, if for no other reason than to support the club.

So, Celtic TV, I would gladly come back if PayPal were an option, or any other system that would make monthly payments easier. If it's an issue of PayPal's cost, I'd gladly pay an increase in the monthly fee factored in to compensate for your trouble in using this U.S.-friendly service.

Your call, folks. Oh, and you need to put Kelly Clark back on the commentary team . . . .
One more thing
Two actually: A special mention should go out to The Celtic Star article by the editor's cousin regarding two heroic figures — both of them heroic to me as well — Brother Walfrid and Paul Robeson. Many Celtic fans know by heart the story of the former, but the article outlines some interesting facts about the latter. It's worth a read.

Then, of course, it's Hibs tomorrow, and a must win for us, as they all are from here on in. While I will make one last vainglorious attempt to get back on Celtic TV — and by the way, going up to Millbrae to watch the game with the San Francisco CSC cannot return to its regularly scheduled meeting soon enough — I have to say clearly and emphatically, Mon the Hoops.