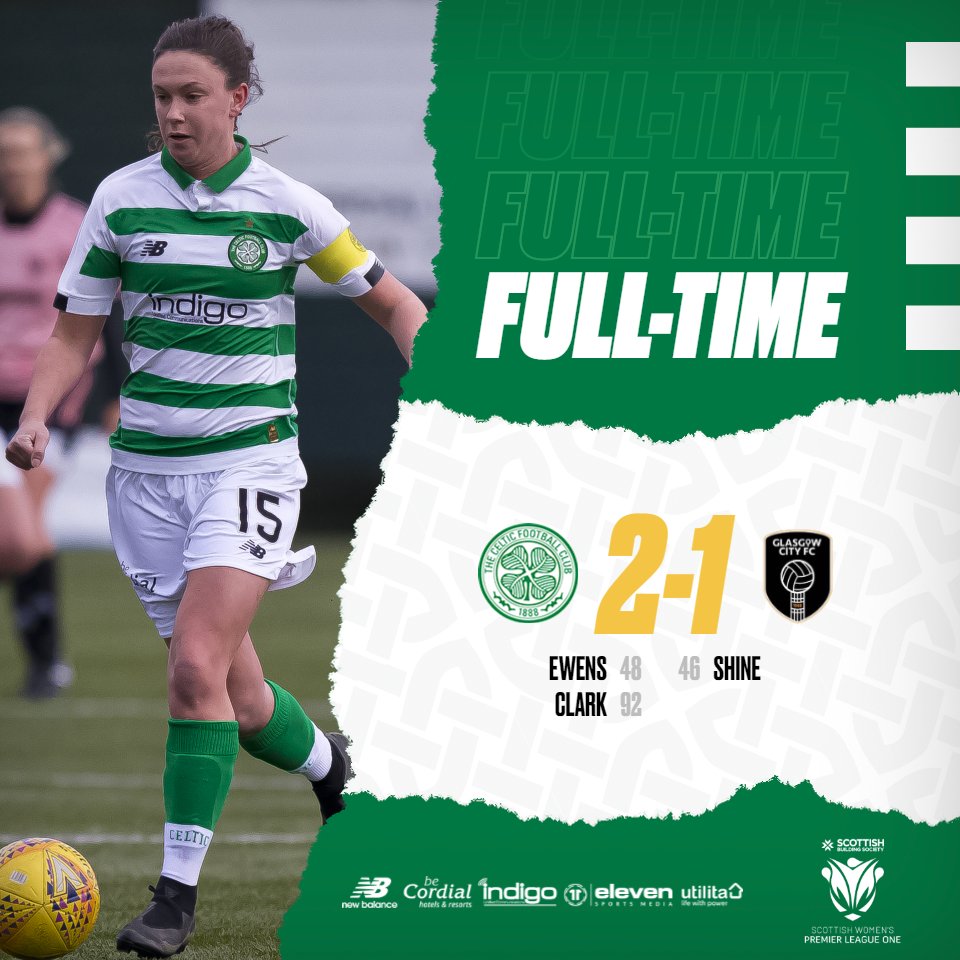 I think I've seen this movie before: The team captain, a midfielder, painfully late in the game on a corner kick that goes amiss, rams home the winning goal with seconds left to spare in injury time.
Scott Brown winning the league at Rugby Park?
No, Kelly Clark winning the inaugural pro game for Celtic FC Women at K-Park, in less than ideal playing conditions on Friday night to give the Hoops the opener, and new coach Fran Alonso his first win at the helm.
Also noteworthy: Clark didn't get a red card for celebrating.
There's probably a song in there somewhere for Clark, but the Ghirls in Green, facing a tenacious Glasgow City FC team and an even more tenacious rain, prevailed in horrendous conditions 2-1 to start the season.
Thank you, Celtic TV, for carrying the game, even though Tom Boyd seemed a little subdued for the course of the game — I get it, Tom: The weather was awful. And in a game that was very well played by both sides and with a draw all but certain, the never-say-die ghirls pulled it out in breathtaking fashion.
American midfielder Sarah Teegarden came close to scoring at 26 minutes after a pass from Sarah Ewens, but the shot went wide. Teegarden also nearly scored again later close to the 40-minute mark after a pass from her compatriot Summer Green, but her shot again went wide.
Glasgow City FC's opened the scoring just after the start of the second half when Clare Shine scored on a corner that the Hoops were unable to clear. However, nearly three minutes later, Ewens equialized for Celtic with a stunner that ended up in the top left corner of the net.
Here's hoping the ghirls build on this victory. Next for the Celtic FC Women is at Ainslie Park Stadium for an away game against Spartans FC on March 1. Hopefully, the game will be bit drier than it was Friday evening.