First things first: Grinding it out like Celtic did yesterday against Aberdeen, despite the best attempts by referee Kevin Clancy to win Aberdeen's Man of the Match, has been outlined by other bloggers and pundits since the end of the game Sunday, mostly admirably and accurately.
Also, having the game come down to an attempted clearance in the Aberdeen box by ex-Celt Jonny Hayes which glanced off Callum McGregor and into the goal leaves much in the way of material for poets to regale in singing the song of this game in the future.
So while I won't go into why I thought yesterday's game was a good one, albeit a little worrisome from time to time, there's something else I'd prefer to address.
A specter is haunting European football that needs to be addressed before someone gets injured, probably for good.
Jota did it after he scored on Sunday. McGregor did it on Sunday, too. Christopher Jullien has been known to do it, though I bet he won't be once he returns to the pitch for the Hoops. And it's not just Celts — many players worldwide do it after scoring a goal.
It is this: Players should stop sliding on their knees in their goal celebrations. Someone somewhere is going to catch a knee, like Jota did when it flipped him on his back on Sunday, and it's going to put the player out. This, of course, will also be felt by the club, in a possible decline in performance due to the missing player, as well as felt by the fans, who — if they're Celtic fans — will, among other things, turn on each other on social media like rabid hyenas, if last season is any indication.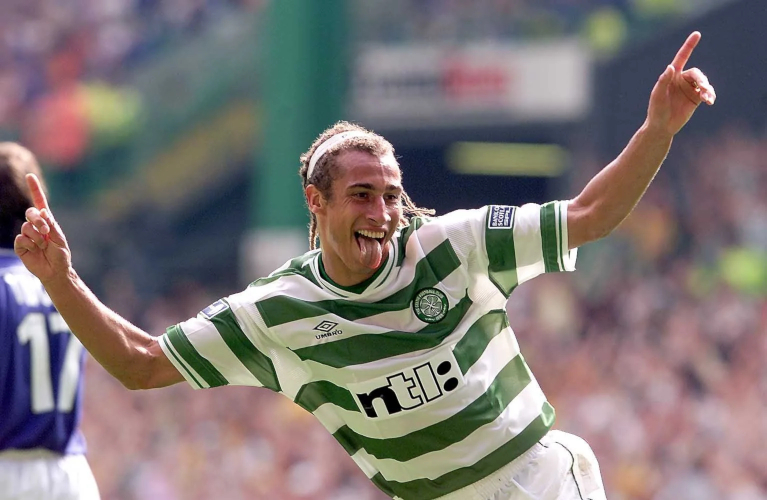 There are much better and safer — especially safer — ways to showboat after scoring.
Like sitting alone in a meditative pose, for starters.
Go ahead, and call me a "nervous Nellie" or a "boring killjoy." That's fine. I'd rather take that criticism than have a star player — especially on Celtic — blow out a knee and end up having to refer to him in all future conversations with a new first name: "Remember . . . ?"
One more thing
The Celtic Star, on which from time to time you will see this blog reprinted (thanks, David!), has started to expand its scope of Celtic coverage, and has established a YouTube channel. You can give it a visit — not to mention subscribe — here.
Meanwhile, Thursday we have the Jam Tarts at Celtic Park. Mon the Hoops!