There's nothing like an exciting new player to get the poetic juices flowing in Celtic fans. And in the spirit of a thread on The Celtic Noise forum around Celtic striker Albian Ajeti, the Swiss forward could be gearing up for his own song in the near future.
But before we get to that point, break out the dictionary, because "Ajeti" is sort of hard to rhyme.
Fortunately, that has never stopped us before here at '67 in the Heat of Felton. Challenge accepted.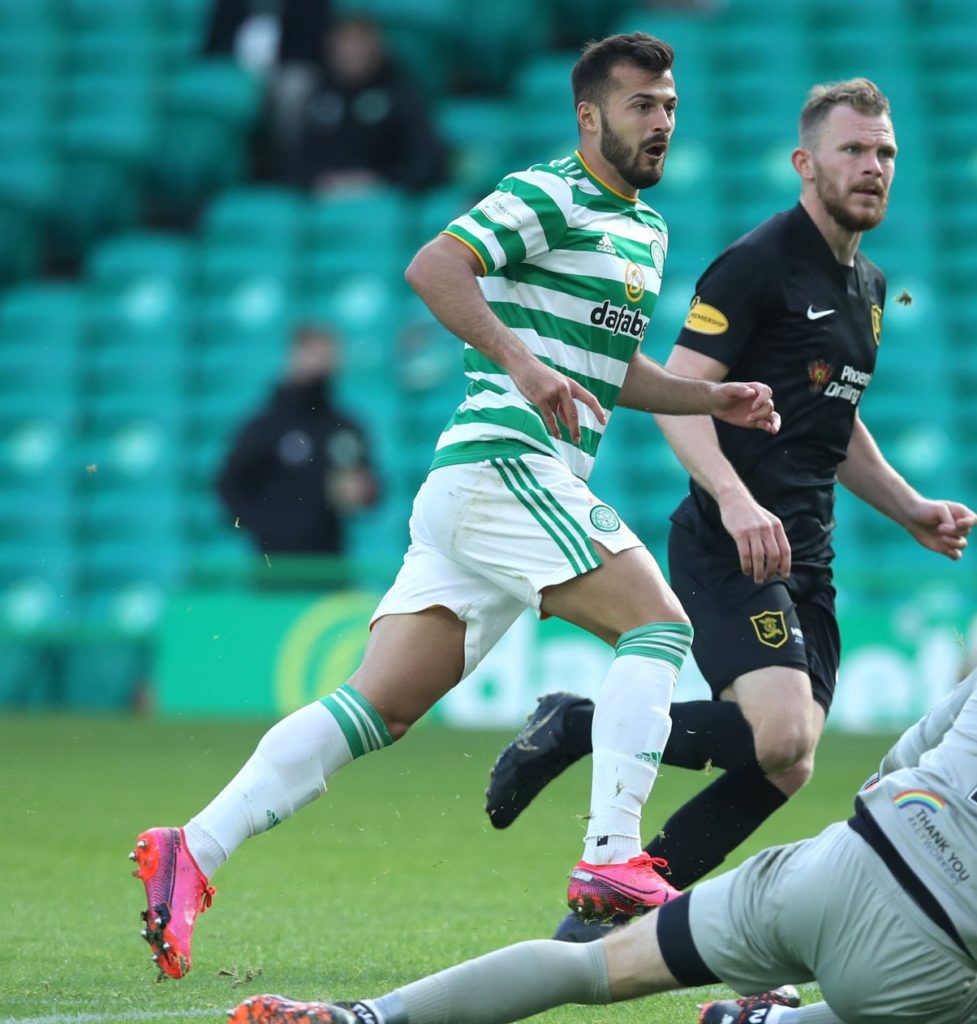 So as the sun rises on the Central California coast, yours truly has written a few limericks — yeah, I know . . . "the poor man's poetry" — during his coffee and Raisin Bran to start the day.
To wit:
There once was a man named Ajeti
Who kicked the ball into the netty
When Saturdays loomed
Opponents were doomed,
Their fans became moany and fretty.
Or . . .
That trick from the Swiss guy Ajeti
turned centre-backs into spaghetti.
And when the ball crossed,
with their goalie tossed,
It quickly went into the netty.
If we reverse the order so "Ajeti" isn't the rhyming word . . .
Ajeti, a bearded Swiss fellow,
made goalkeepers turn into Jell-o.
A cross that was long
from wee lad Frimpong
Would always make Celtic fans bellow.
Or, to address more immediate concerns . . .
Ajeti – and let me be blunt –
Needs Edouard to help him up front,
or Griff would be nice,
or Klimala twice,
Oh, Lenny — please do take a punt.
Give it a shot. Feel free to put your best efforts in the comments below, or swing by The Celtic Noise forum to the thread about Ajeti and unleash your inner poet.
Now if you'll excuse me, the Poetry Police are pulling me over and asking for my poetic license and registration . . . .
Mon the Hoops!