João Pedro Neves Filipe — better known in these circles as Jota, our midfielder — mentioned what could have been a throwaway line in a postgame interview on BT Sport after Celtic's 3-2 victory against Ferencvaros in Budapest. However, it bears resurrecting because it says a lot about Celtic's resurgence.
"We are just starting to get to know each other," Jota said of playing with his new teammates, "and month after month I think we are getting stronger and start to be like a real family, so . . . yeah, I think things are doing well . . ."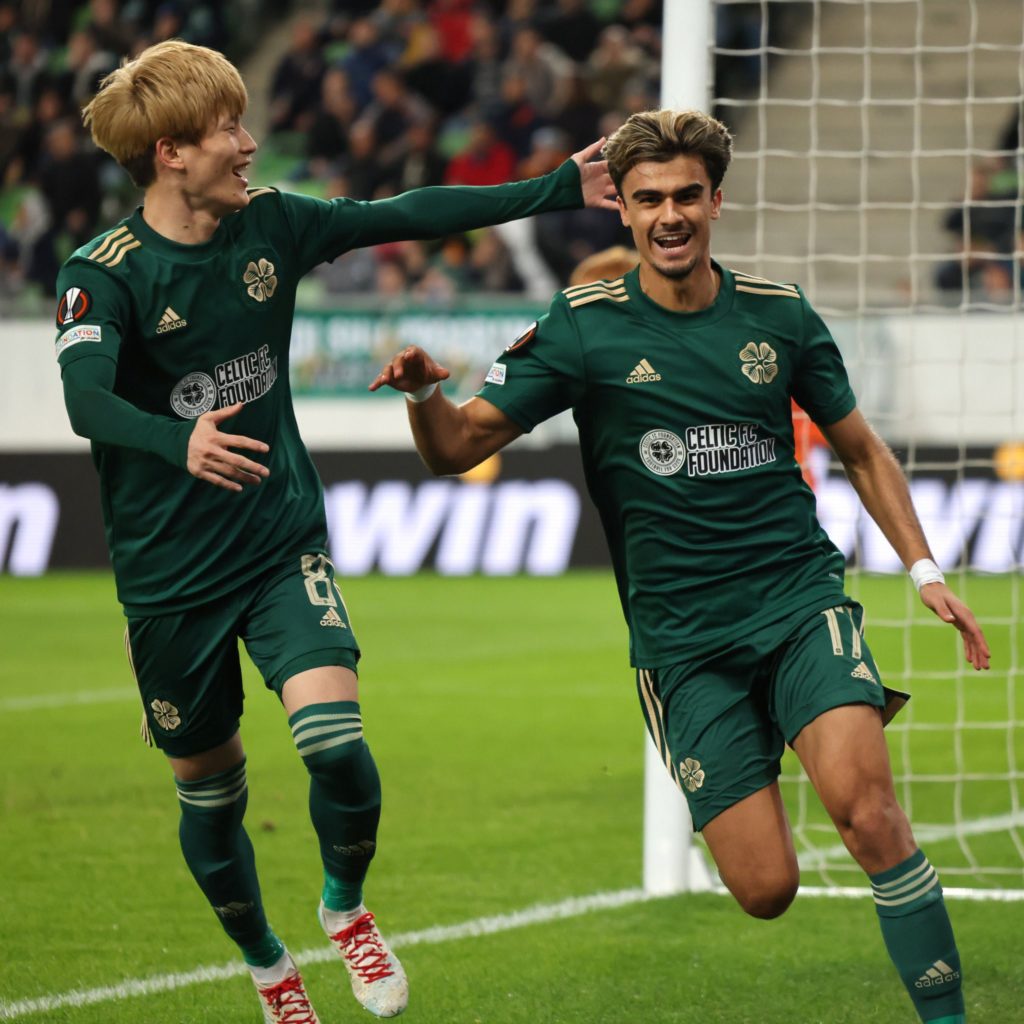 That's an important observation from a player for whom Celtic should be writing a check to Benfica to acquire him, and personally deliver it to the Portuguese club immediately. Celtic needs to seal this deal as soon as possible, as in right this very moment, as I write this and as you read this.
This kid "gets" Celtic.
When Jota hits on the family aspect of Celtic, he is not far off. Families are not perfect, obviously, and from time to time there is friction. And not all decisions made on a group level are met with the same degree of fanfare and joy, but the fact remains that whatever ups and downs there might be, we are in this together.
Faithful through and through.
We had a positive week this week with the signing of Anthony Ralston and then a Europa League victory in Budapest, wrapping up the week today when the club announced the signing of Greg Taylor to a new contract.
The Moan Brigade was out in full force on social media on that last one, which is unfortunate but sadly all-but-expected. Taylor is what we call here in the States a "lunchpail player" — a non-flashy, just-get-the-job-done, bringing his lunch from home type of player. No accolades, no fanfare. He clocks in, does his job dutifully, and clocks out until the next day.
A lot like Jonny Hayes. Remember him?
And here's what the PlayStation pundits and armchair gaffers get wrong about giving Taylor grief: We let Hayes slip away a while back, and now he's teamed up with Scott Brown at Aberdeen. Keeping Taylor in the fold, whether or not he's a starter going forward from here on in, was a good move in keeping an experienced player who has the option of fighting for a starting spot.
Let's be honest: The club signing Jota would have been a much bigger deal. That's a given. And again, signing Jota should be done as soon as possible; there's no way to stress this enough. But the fact that we're shoring up the club with veterans like Taylor shouldn't be discounted either.
Because perfect or not — and we all know there have been moves Celtic either balked on or shouldn't have made, or moves we made and we've regretted — we're still family.
Sunday we're at Dundee against the Dark Blues at the bewitching hour of 4 a.m. kickoff on the U.S. Pacific Coast. Mon the Hoops!