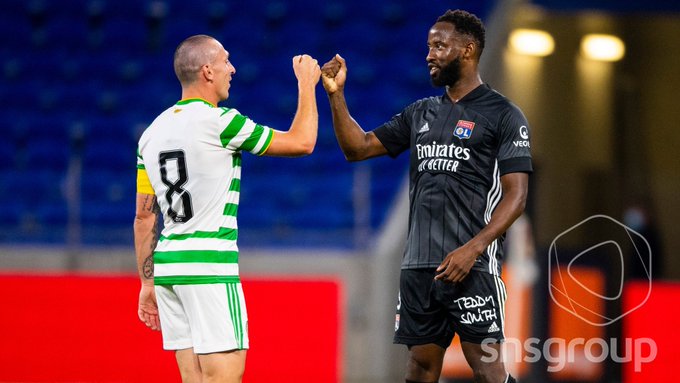 While it was not the result Celtic fans would have particularly liked — dropping a 2-1 decision to Lyon on Saturday — for the second time in two games there are positive takeaways from a draw and a loss in France, believe it or not.
First, to quote The Who, "The Kids are Alright."
With Neil Lennon throwing the youngsters out onto the pitch to start the game under the watchful eye and the temporary leadership of Olivier Ntcham wearing the captain's armband, the Hoops performed like a group which needed to play together more. But despite their Dembele — Moussa — scoring about four minutes in for Lyon, our Dembele — Karamoko — did a fairly adequate job as the "mini-Frimpong" (if that's even possible). Patryk Kilmala again showed that there's no place on the pitch where he can't — or won't — play, being just about everwhere and anywhere and constantly in the thick of things.
And then there's the guy to watch. So far in this French series, the player who has impressed most of all is Ismaila Soro, who has suited up in both games with a no-nonsense, take-no-prisoners approach in trying to win a place in the already crowded Celtic midfield. Soro consistently dispossessed both Nice and Lyon players of the ball in the past two games, and showed considerable defensive presence in absolutely flattening Moussa Dembele around the 38-minute mark of the game; a foul to be sure, but a statement nonetheless that Soro is not to be messed with.
When the first team got onto the field at the 60-minute mark with Celtic down 2-0, the tide turned from Lyon cruising to Lyon aiming to hold on. First-team passing was crisp and, while there was still rust to be shaken from the long layoff, timing will come. It wasn't until 87 minutes that Moi Elyounoussi, looking like his pre-injury self from last season, put the Hoops on the board.
So it's on to Paris for the last of the three games on Tuesday against the league winning Paris Saint-Germain. The Bhoys have their work cut out for them, of course, since PSG has beaten their last two opponents by a combined score of 16-0.
See you Tuesday.