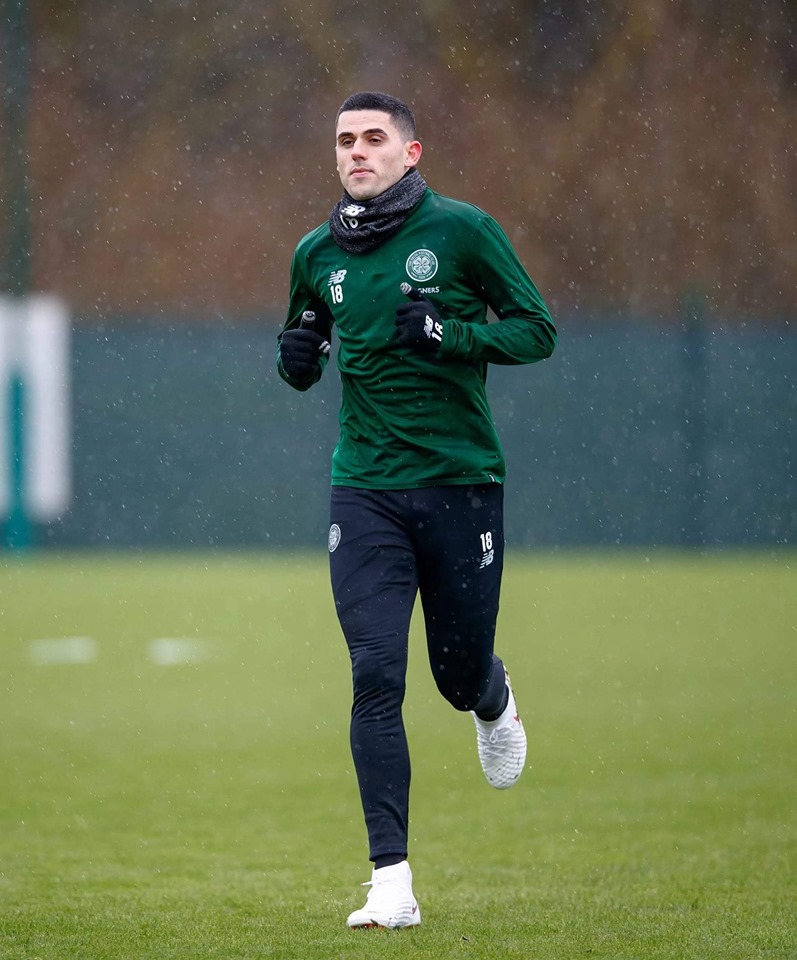 As is my custom, I like to watch games twice — win, lose, or draw — before writing about them. I do this to get a better understanding of the immediate game in front of me, as well as to pick out tactics and strategies on both sides to see what worked and what didn't.
Wednesday's Celtic game against St. Mirren was a joy to watch twice. In fact, I may watch it a third time.
Not for the three goals in five minutes, punctuated in this SPFL highlight reel of the game at around 4:08 with someone yelling, "f*cking sh*t" when David Turnbull scores to make the score 0-4 to the visitors. Not for Odsonne Edouard's penalty kick that started the tsunami of scoring in the 2nd half.
It was an absolute joy to watch because of Tom Rogic, "the Wizard of Oz," who I honestly thought was going to get a full 90+ minutes, but he was pulled at 85 minutes for Leigh Griffiths.
An absolute joy "because of the wonderful things he does," as the song in the movie goes.
Rogic's goal at the 16-minute mark, his first since March of last year, was a stunner, to be sure; coming across the front of the goal and shooting with a couple of St. Mirren players in tow. I watched it a couple of times in the replay because it came so fast. Pure Rogic.
His ball-handling through traffic during the course of the game was also pure Rogic, skipping in and out of challenges from one or more defenders. And his pass to Ryan Christie on the third goal of the game was textbook.
Rogic has always been one of my favourite Celts, but his recovery time from injury has been lengthy, to say nothing of the fact that breaking into a Celtic midfield already stocked with enormous talent is nearly impossible. My hope is that he is part of the club's rebuilding plan for next year — I think he's got a couple of years left in the tank, assuming he's not being run into the ground by the Socceroos (which I think is responsible for his long-term injuries).
While that remains to be seen, if today's 85 minutes is any indication, Rogic is back.
On to St. Johnstone on Sunday. Mon the Hoops.