Over the last couple of seasons, Livingston has been a thorn in the side of Celtic, punching way above their weight every time they play the Hoops. And while the Bhoys in Green came away with a 3-2 victory on Saturday at Paradise, it was one of those where you see why Livi is one of those teams that are beatable, but are never really down until the end.
First things first: Nice of referee Gavin Duncan to ignore a hand foul for a penalty in the Livingston end, just to have Kris Ajer — sliding to block — get a hand foul in the Celtic box for a penalty a minute later. Complete bullspit, like four additional injury-time minutes, but at least Duncan has something to talk about when he goes to the Mason's lodge after the game.
But never mind. A few minutes later the Bhoys equalized when Callum McGregor scores, and with the exception of a late goal by Livi — an absolute rocket from about 30 yards out at 78 minutes — the Bhoys essentially never looked back. What should have ended 3-1 instead ended 3-2.
Ryan Christie, who has been taking a brunt of undue criticism on social media, easily shut his critics up by improving his game up front, and ended up putting the ball into the back of the net a few minutes later. It seems that it doesn't matter what set-up Celtic plays; whether it's 3-5-2 or 4-4-2, there's always a place for Christie in the lineup.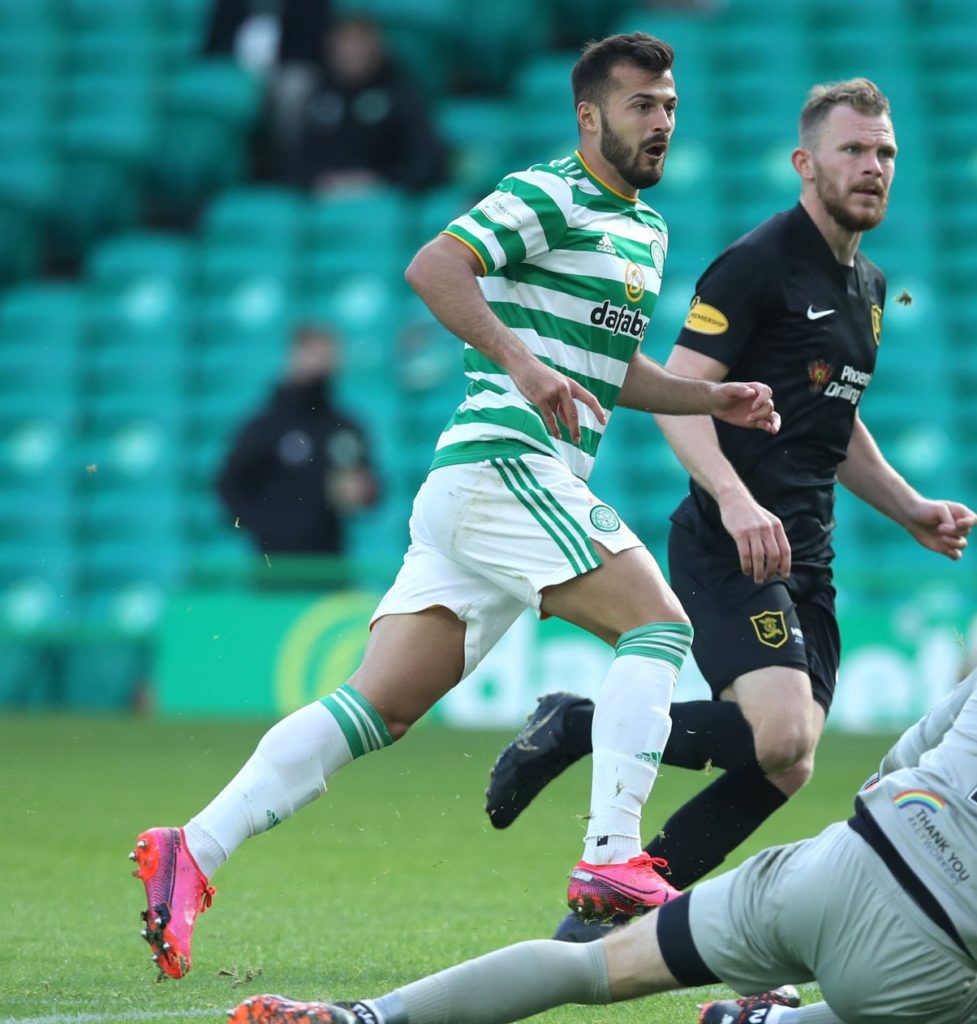 Albian Ajeti is also showing that the latest transfer window can easily be considered a success so far. Greg Taylor, who didn't have a great game last week, had a fairly remarkable one this week. So it will be hard for those on social media who can never seem to find any thrill or happiness in victory to name a scapegoat for Celtic in this match.
It also seemed like a typical Celtic game: 71 percent possession, a clear advantage in passes completed (588-158, 86 percent for Celtic) and crosses (14-6), an obviously an advantage in scored goals (3-2, none of them gifted). All of that equals another victory and three more points.
And, for the moment, a spot at the top of the table.
As for McGregor, the man of the match: It's hard to imagine where we'd be without him in the midfield. In addition to being a scoring threat, which he showed today, McGregor is a controlling force in the middle for the Hoops. In making each and every prudent and beneficial pass in the midfield, and being the go-to guy when players are double- and triple-teamed. More times than not, McGregor has gotten the Celts out of many a jam.
So tomorrow would be a good time for some "Sunshine on Leith" so Hibernian comes away with a victory, and only tomorrow "Mon the Hibs" are the words of the day.