First things first: Now that the bhoys are back in town — Lennoxtown, that is — I can stop prefacing my posts as on "hiatus" because now we're back on the air, so to speak. And with the bhoys back, so is this blog, on its regular schedule.
Take that either as good news or as a warning. Your call.
Nevertheless, after endlessly watching Celtic games this season in the wake of "restrictions" forced on us by Covid-19 — thanks, Celtic TV — or poring over news about the Hoops during this time, it's good to be back to work behind the keyboard and provide some hopefully welcome commentary.
That said, weclome to the third installment of "Random thoughts, cheap shots, bon mots," the "Treble edition."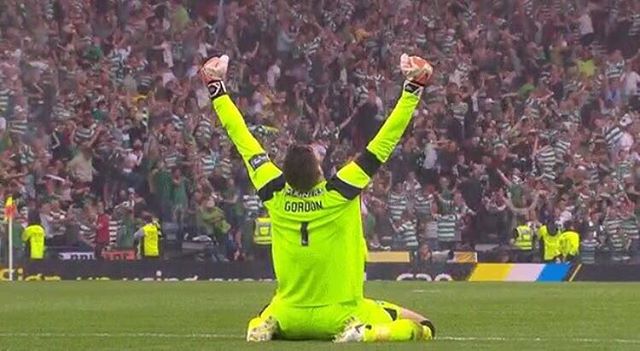 Goodbye, Craig Gordon
While many Celtic fans pray in our personal Gethsemane for a deal to come through to keep Fraser Forster, news has broken that Craig Gordon has left for — let's be honest — less-than-greener pastures. While I was hoping that Gordon would come stateside and play in the MLS, Gordon has chosen to sign with Heart of Midlothian.
Regardless of whether you thought he/his agent handled the departure adversely by negotiating through the press, Gordon deserves nothing but accolades and admiration for his time at the Hoops. His level of play was always top-notch and his contributions off the field with the Celtic FC Foundation make him not only a good player, but a great individual.
Good luck, Craig, and thanks for the memories.
The new look bhoys
Scott Brown with hair? OK, as long as it's not another red mohawk. The captain and a couple of the other returning Hoops players have been sporting new looks for the new season.
Take Moritz Bauer, who has shed the golden locks for the bald look, according to some reports which have speculated that Peter Lawwell can pass off the defender, on loan from Stoke City, as a new signing. Also, Patryk Klimala has seemed to have put in a lot of quarantine time working in the weight room and has bulked up considerably.
How those new looks for those particular players affect play on the pitch, if at all, remains to be seen. But especially in Klimala's case, gaining muscle mass can't hurt when playing in the rough and tumble up front.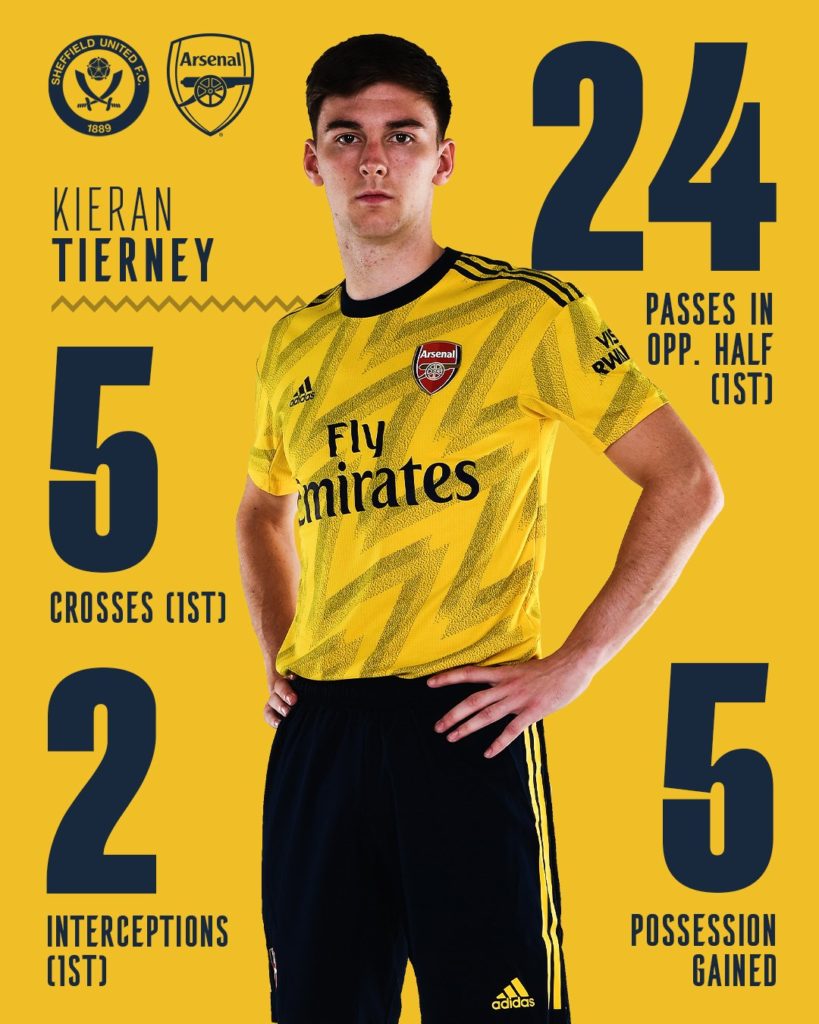 Local bhoy makes good
Social media was all over former Hoops defender Kieran Tierney for showing up to the Arsenal match against Sheffield United on Sunday with his things packed in — gasp! — a Tesco bag.
But while they were poking fun at Tierney on Twitter and elsewhere, this is what he was doing on the pitch for the Gunners in earning Man of the Match: 58 touches, 39 successful passes (24 in the opposite half), 5 crosses, 1 key pass, 10 passes into a final third, 2 interceptions, 5 possession gained.
In addition, much of the talk on social media and on Arseblog — the Gunners' online publication with possibly the most hilarious name ever — speak highly of Tierney, with some of those posting seeing him as the next Arsenal captain. High praise for the kid who literally grew up in the Celtic system.
But then again, that praise can go too far, especially from one Twitter poster who goes by @LinkUpArsenal: "Arsenal have an excellent relationship with Celtic following the Kieran Tierney deal. Hoping we can use this to somewhat gain leverage in a a deal for Odsonne Edouard."
No chance, mate. No f-ing chance.
That's all for today. Until next time, walk on with hope in your heart . . . .