Night and day. Day and night. The difference between last season's dumpster fire of a season and getting out of the starting blocks nearly in full sprint this season is nothing short of astounding. Clearly we have Dom McKay and Ange Postecoglou to thank for that, for starters.
And let's talk about the new gaffer for a bit, the no-nonsense leader of the club who is in control of the training, of the sideline, and of the press conference. Postecoglou is a breath of fresh air, telling it like it is and not afraid to call out nonsense from the stenographer corps masquerading as Scottish sports "journalists."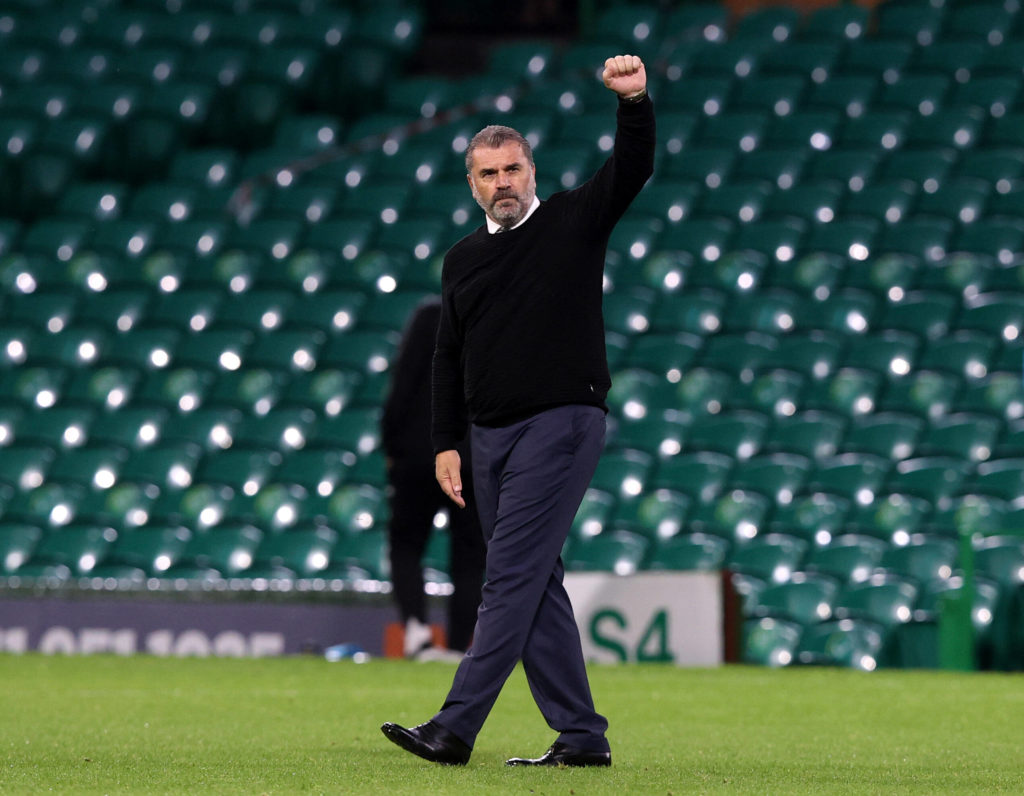 But McKay and Postecoglou aren't playing on the pitch for 90+ minutes. Add to their presence at the helm the recent player acquisitions to the club — Kyogo Furuhashi and Carl Starfelt, to name two — plus the resurgence of dormant players like Anthony Ralston, James Forrest, and Tom Rogic (not to mention Ryan Christie, who was absent in Sunday's game) give the Celts the right formula to return to being at the top of Scottish football.
Where they belong.
Anyone less than Craig Gordon between the sticks for the JamTarts on Sunday and Hearts would have been in a far deeper deficit than only three goals, so a hat tip to the ex-Celt for a good game, albeit in a losing cause.
As for Celtic, it was nothing short of a phenomenal game on Sunday. Not perfect, of course, but pretty damn near. Over 80 percent possession in the first half during a 2-0 halftime lead courtesy of goals by Odsonne Edouard and Stephen Welsh — and on Welsh's goal, does anyone else think that was a designed play moreso than mere happenstance? I keep watching it and thinking that maybe it was.
And Furuhashi — Kyogo-san — taking down mouthbreather Andy Halliday early in the game was a welcome treat. Kyogo's play overall was outstanding, as expected, and his goal was a gem, to be sure. But seeing him getting into the thick of things on both ends of the ball is a joy to behold. He's not a one-trick pony, and the fact he's willing to switch on the defensive jets when Celtic doesn't have the ball is a joy to watch.
John Beaton, try as he might, couldn't give the game to Hearts. Also the SkySports late narrative that this was a close game was phenomenally laughable.
Celtic is playing beautiful football, but it isn't perfect. Yet. My colleague Niall J on The Celtic Star said it best in his commentary on the Sunday's game:

"It may take a little more work in the transfer market in the next two weeks to ensure the defence is effective as Celtic's battering attack but for now the attacking intent remains a joy to behold."
For those of you who are slighting Starfelt for being a "bombscare," I would suggest you buy a dictionary and actually look up the word. The big Swede is getting used to the Scottish game and he may be one or two more games away from being up to speed. Despite a couple of miscues, overall his game has been pretty good to date and the potential for improvement is clearly there.
And imagine a backfield of Starfelt, Ralston, Greg Taylor, and Christopher Jullien once the Frenchman gets back onto the pitch.
If the club can make that one last acquisition on defense and play inspired football like they've been playing, it may be time for another treble.
One more thing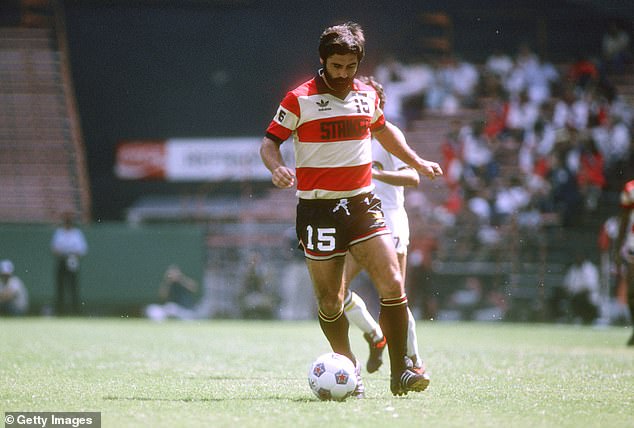 Perhaps the only good thing that the North American Soccer League brought to U.S. soccer was the wave of European greats who played for one last paycheck in the land of milk and honey. That said, I got to see Gerd Muller play for the Fort Lauderdale Strikers in the coda of his career in the late '70s/early '80s. So it comes with a bit of sadness to hear that Muller passed away today at 75.
Like having Gordon Banks in goal, having Muller on the Strikers was a treat since he was one of Europe's best — albeit both of them playing in the autumn of their careers in a league where many of the American fans didn't fully understand the game — and I remember how unstoppable he seemed to be whenever he had the ball. As a side note, my first soccer jersey was not a Strikers jersey, but a German national team jersey that I wore to Strikers games in Gerd's honor.
Requiescat in pace, Gerd, and may you find the pitches on the other side green and the goals as wide open as they seemed to be for you here.