California and the West Coast of North America has just weathered a monsoon-like storm over the last two days, keeping most of us indoors and, speaking personally, keeping me staring out the window at the rain pelting the tree-crested ridge that separates me from the Pacific Ocean a few miles away.
Yet I didn't come here to wax poetic. The point is that with nothing to watch thanks to intermittent power outages until the skies cleared this morning, and with the Bohemians battling Waterford — literally battling, as in they may exchange gunfire before 90 minutes are up — in the background because, well, that happens to be on at the moment, I started to think about a conversation I had recently with one of my football-following colleagues at work over the weekend.
The basic premise of the conversation went something like this: It's really odd — but remarkably fortunate, too — how well Celtic ended up right now in the face of earlier uncertainty, with some of the personnel that graces this season's Celtic squad, both on the field and on the sidelines.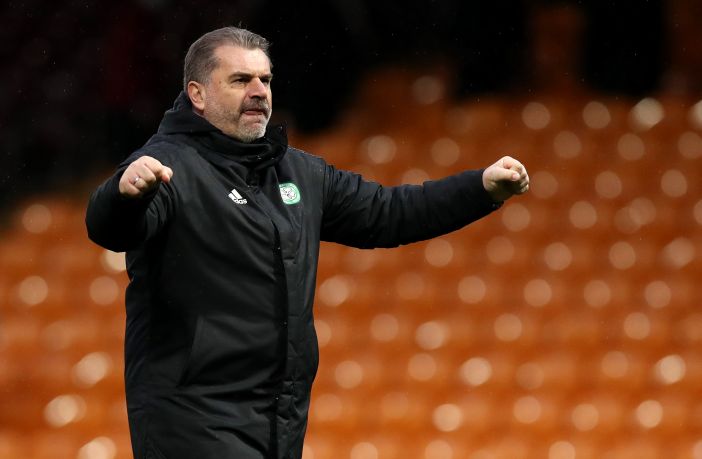 Remember back when we were all wringing our hands about whether Eddie Howe was going to grace us with his presence on the Celtic sidelines, and the disappointment by most in the heel-dragging days that preceded Howe's ultimate rejection? Well, that was a phenomenal blessing in disguise, because had Howe accepted the post, we would not have had Ange Postecoglou come to lead the club.
And the odyssey of Dom McKay? In his 40-day cameo appearance as club CEO — and prior to his departure for reasons we may never know — McKay ushered in not only the Postecoglou era, but the club had a phenomenal transfer window which essentially reinvigorated the lethargic and demoralized club.
The calculus is very simple: No McKay and Postecoglou, no Kyogo Furuhashi. No Joe Hart. No Liel Abada. No George Michael . . . I mean, no Jota. No Josip Juranovic. The list goes on and, sure, not every transfer is an instant success, but we are seeing improvement in the likes of new players like Carl Starfelt and Giorgios Giakoumakis.
Without Postecoglou's guidance, there's an excellent chance we don't have a resurgent Anthony Ralston and Tom Rogic. Because of Postecoglou, we have call-ups like Adam Montgomery flourishing under a new system; an attacking style of football that was profoundly lacking — and profoundly responsible for a lackluster performance — last season.
Out of what could have been a disaster — a mad scramble for a manager and a patchwork transfer window that could have been a disaster — at the advent of this season, the end result with McKay and Postecoglou calling the shots may have been just the thing Celtic needed to get things back to normal.
Speculation is a funny thing, and while I would prefer not to think of where we might be under Eddie Howe's leadership had he taken the Celtic post, I would be willing to bet we would not be as far along in Celtic's recovery as we are right now under Postecoglou.
Well, the Bohs dropped one to Waterford 2-1 and we have Hibernian on Wednesday at Easter Road. Mon the Hoops!