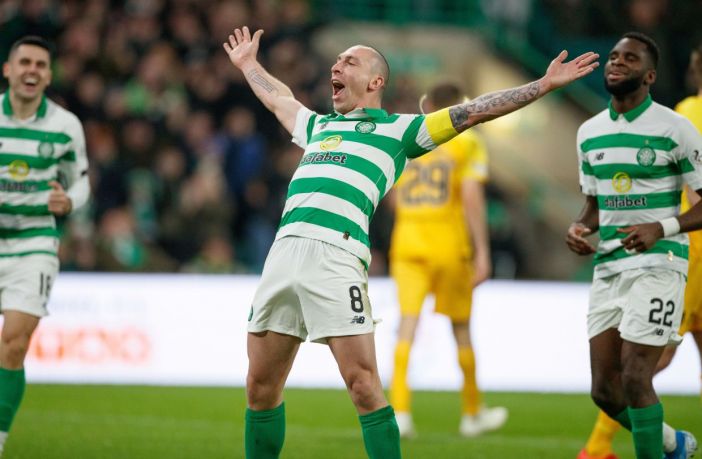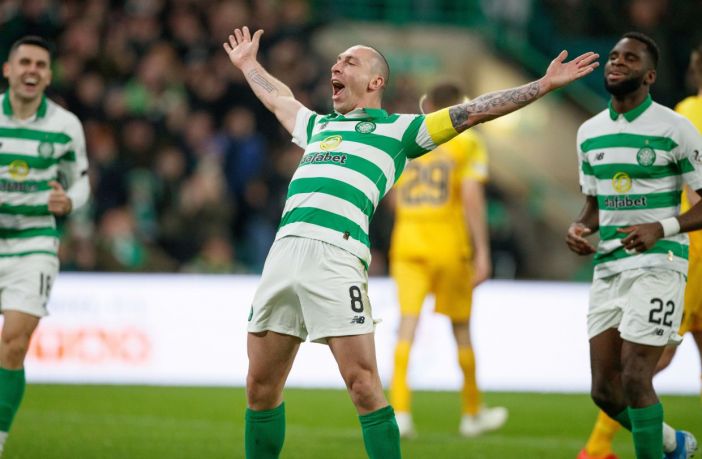 Revenge is a dish best served cold, as the saying goes. And enough time has passed between the last game with Livingston and Saturday's match that the 4-0 thumping of Livi was an entirely welcome treat. For an in-depth analysis on the game, you'll want to read what The Sandman has to say about it here, but my five takeaways from the match are as follows.
1. Jeremie Frimpong: 21st Century Jinky
There. I said it. I know it might be heresy, but I don't care: If you watch old clips of Jimmy Johnstone and then watch Jeremie Frimpong play this season, you can see the resemblance. It's uncanny. Just as Jinky tied up defenders in knots with his ball-handling skills, leaving them in the proverbial dust, so does young Jeremie. No amount of jersey grabbing or hard tackles, as Frimpong experienced yesterday, can stop the kid. In a transfer window that has garnered so much talent, his signing is probably the best of the lot. That's saying much in the face of acquisitions like Fraser Forster, Hatem Elhamed and Mohammed Elyounoussi. Now, as Scott Brown attests to here in jest, if only the kid works on his shooting skills . . . .
2. Scott Brown scorching the scoresheet
Captain. Leader. Legend. DVD star. Goal-scoring machine. Yep, that just about sums it up in describing Scott Brown, as "the captain" — as he's called to an annoying degree on the Celtic TV play-by-play broadcasts — has a new-found, and completely welcome, propensity for hitting the back of the net. On a personal note, watching the game in my office on Saturday morning, when Brown scored, I did the Broony and knocked three binders off a shelf in the process. All of which is to say, I can easily get used to Broony scoring, as well as picking up binders from my office floor every time he does.
3. Welcome back, Griff
Truth be told, every time Leigh Griffiths gets onto the pitch, I hold my breath. There's a lot of pressure there to perform at the level in which he is capable, and my main concern is that it doesn't do him in. Though I'm not his Dad or anything, there are few things in life that I want more than to have Griff play up to his potential of games past. Though he did not end up on the scoresheet yesterday, his run against Livi showed a lot of promise, and the timing on some great passes to him yesterday will come in the next game or two. Welcome back, hunskelper!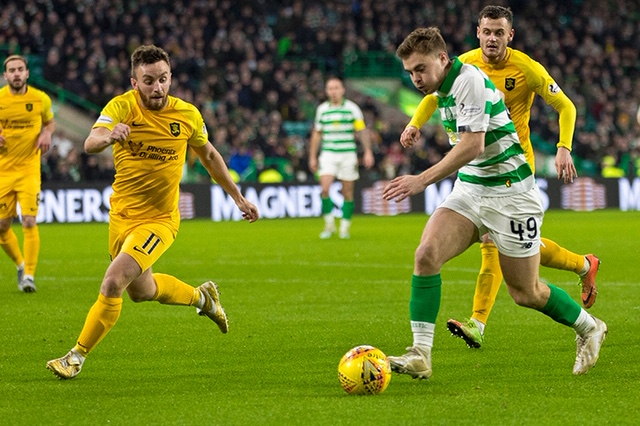 4. Flash: King of the impossible
Yes, I'm going to buy the book. Yes, I will go see the movie, when they make it. James Forrest is quietly awesome in his own right, being at the right place at the right time and making things happen on the pitch for so many years for Celtic. Yesterday was no exception, with two goals to his credit. He needs a song, and the same folks who came up with an adaptation to the Stone Roses "I Wanna Be Adored" for Edouard should put on their thinking caps and adapt a song for Jamesy, to this maybe . . . ?
5. Greg Taylor is a welcome addition
Greg Taylor hit the post on what possibly could have been a deflection on his first shot on goal for Celtic, which is a pity because it would have been great for him to have scored his first Celtic goal yesterday. Watching Taylor yesterday, I have a confession to make: I had serious reservations about signing him because, to be honest, a.) I didn't like him very much at Kilmarnock, and b.) I thought taking on Taylor was a "panic signing" as the club hemorrhaged defenders. But if you would kindly pass me that plate of crow, I will gladly eat it while completely admitting I was wrong about him. And then I'll apologize to Taylor.
Now if you'll excuse me, I'm going to watch the Celtic Christmas video again — I just can't get enough. On to the Stade Rennes game on Thursday which, as an aside, is Thanksgiving Day in the United States.