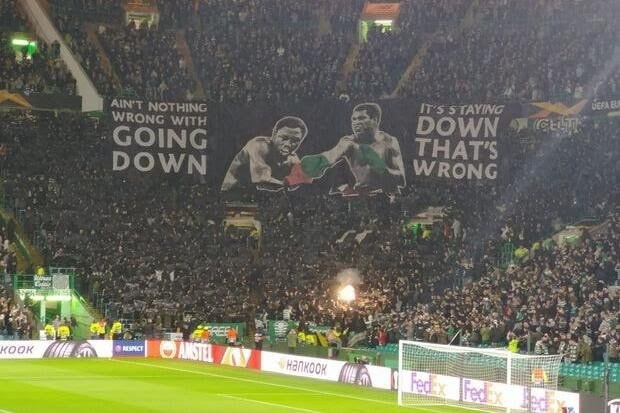 Well, we've put the Transylvanians in their place, finally — a wooden stake through the heart of Cluj in a 2-0 victory at Celtic Park on Thursday. For a recap of the game from the one and only Sandman of Celtic Noise fame, go here.
So, let's look at five items from the game on Thursday.
1. Best. Transfer. Window. Ever.
Remember several weeks ago when some people were standing at the top of tall buildings, looking down and contemplating a swan dive over the fact that Celtic hadn't signed anyone? Remember the wailing and gnashing of teeth by some of the so-called Celtic faithful who repeatedly dumped on the club because we hadn't yet signed Messi? Well, you can see the results of Celtic's very, very, very successful transfer window in this game: Hatem Elhamed is a beast in the Celtic backfield, Boli Bolingoli has gotten his centering passes down (or up, in the case of the one to Odsonne Edouard on Eddy's header for 1-0 bhoys), and Christopher Jullien will get those headers to go in sooner or later, hopefully sooner moreso than later.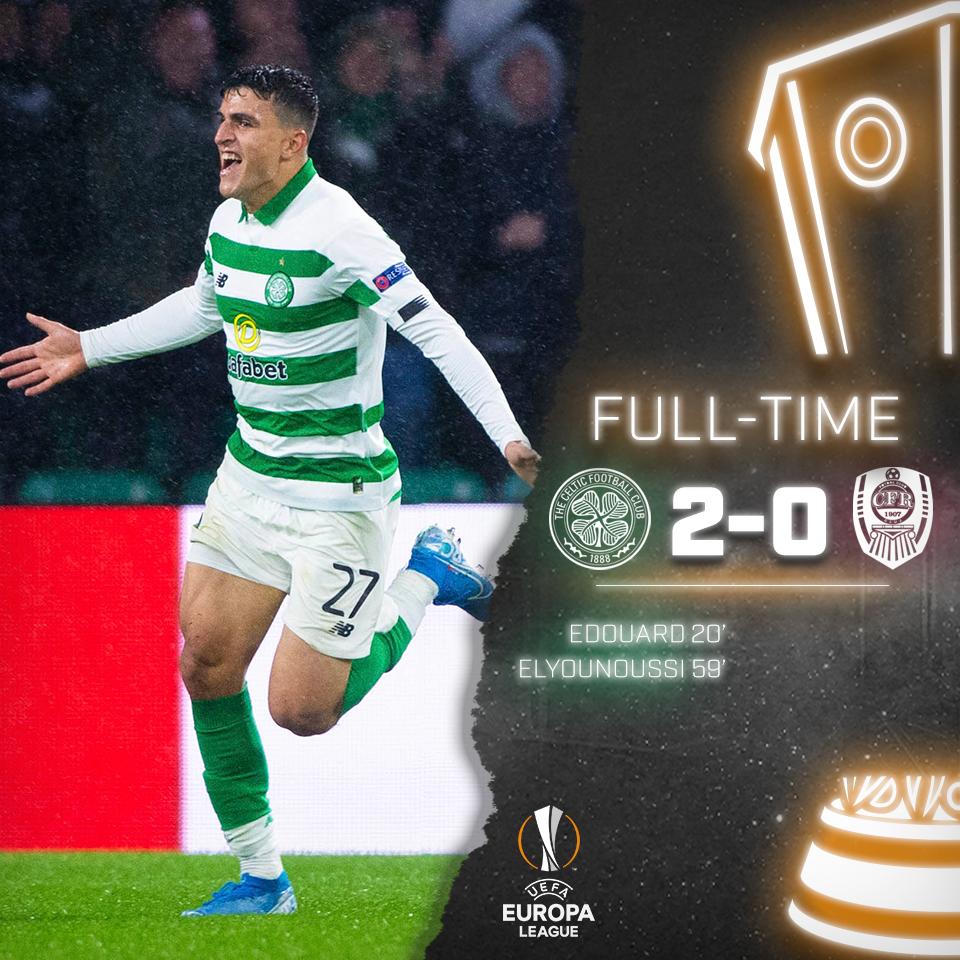 But Mohammed Elyounoussi . . . wow. Mo played a hell of a game against Cluj and finally got the ball in the back of the net. It wasn't pretty, it wasn't textbook — in fact it glanced off a Cluj player. But that's irrelevant, as it's point scored and game on. Just as Jullien, Elhamed and Bolingoli have all started to click, the Cluj game was Elyounoussi's coming-out party and hopefully he'll be contributing to Celtic's ongoing success.
2. Scott Brown, the enforcer
First things first: From kickoff, Scott Brown was taking no shit, period, full-stop. It was pretty clear that if there was a Cluj face to be in, Broony was in it. Hell, if there was a referee's face to be in, Broony was in it, too! And more power to him; clearly, opponents are going to try to exploit the players who are — how can we put this tactfully? — a little long in the tooth, and SFA refs being what they are, I adds, with my voice trailing off and my shoulders in shrug mode . . . . Brown showed why he is truly the Captain/Leader/Legend we know him to be.
Something I always think about when Scott Brown comes up in conversation, or while watching him play, is that he was born and raised in Dunfermline. My grandfather, too, was born and raised in Dunfermline, and while my grandfather's midfielding skills probably left a lot to be desired, a happy demeanor atop a tough personality, that he and Broony share, is not lost on me.
3. Ryan Christie, the machine
To be honest, I hated to see Neil Lennon take Ryan Christie out of Thursday's game. For all he did, I really wanted to see Christie score. But I certainly understand. Christie has been a force of nature — in a good way — ever since the start of the season, and Thursday was no exception. Check that, Thursday WAS an exception, since Number 17 just did not stop. For me, so far, he's the player of the year for Celtic if he keeps up this pace. He is definitely going to be a headache for opposing defenses as the season continues, and that can only be good news for us.
4. Hail Hail to the Green Brigade
Muhammad Ali is a hero for the ages; a man who stood on principle despite losing everything when he defied the U.S. government when drafted to fight the war in Vietnam in the 1960s, and gained it all back through his talent in the ring. So when the Green Brigade quoted Ali in their display on Thursday, it almost brought me to tears. Great job and hail hail, Green Brigade — one of the best displays ever.
5. We should all be this kid
This kid — according to YouTube, his name is Joshua Adams — posted highlights from an earlier game, Partick Thistle I think — but he also posted highlights from the Cluj game. And starting with his a capella version of "Celtic Symphony," he broadcasts nearly 10 minutes of highlights from Thursday's game. The great thing about the video is we can hear him cheer and sing along during the game. We should all have the same enthusiasm for Celtic as Joshua. Give him a follow on YouTube, too.
[70 degrees. Wildfire threat level today in rural Santa Cruz County: Low.]