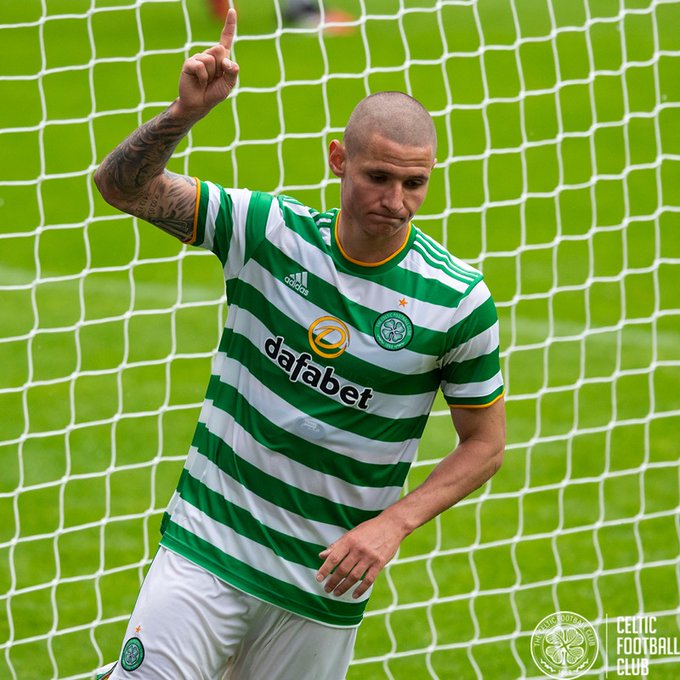 You have to hand it to the scouts at the MLS club New York Red Bulls: The backroom staff there certainly knows talent when they see it, and it comes as no surprise that they're focus is on Lennoxtown and Celtic for quality players.
It's my hope, with fingers crossed, that if Patryk Klimala — now being wooed by the Red Bulls — does go to New York, he goes as a loan and not as a full-fledged signing. But we will have to see.
Despite scoring only four goals since signing in January 2020, Klimala has a good future for whomever he plays for. Klimala has shown a commitment to Celtic, and I believe he can be an integral part of the club's offseason rebuild.
But more importantly, is this merely a large U.S. club purloining Celtic players or could it be the advent of a potential partnership between New York Red Bulls and Celtic?
There are precedents that apply here when it comes to partnerships between MLS and European clubs. The most notable of these is Dallas FC's partnership with Bayern Munich and the San Jose Earthquakes' partnership with Tottenham Hotspur. So it begs the question: In light of the Red Bulls' recent "interest" in Celtic players, would a partnership be a viable next-step?
It would be something for the board to look into.