If you are a Celtic fan — and if you're not, why are you here in the first place? — the afterglow of the Insert-Sponsor-Here Scottish League Cup final victory on Sunday was still fresh on Monday when this video appeared on social media.
Give it a watch. I'll wait.
The video takes shots of the postgame celebration at Hampden and puts the images atop audio of Ange Postecoglou in a speech he made to the Socceroos — the Australian national team — when he was coaching them. After doing a little digging, I found the clip on YouTube of the original video, which is here.
Go ahead and give it a watch. Again, I'll wait.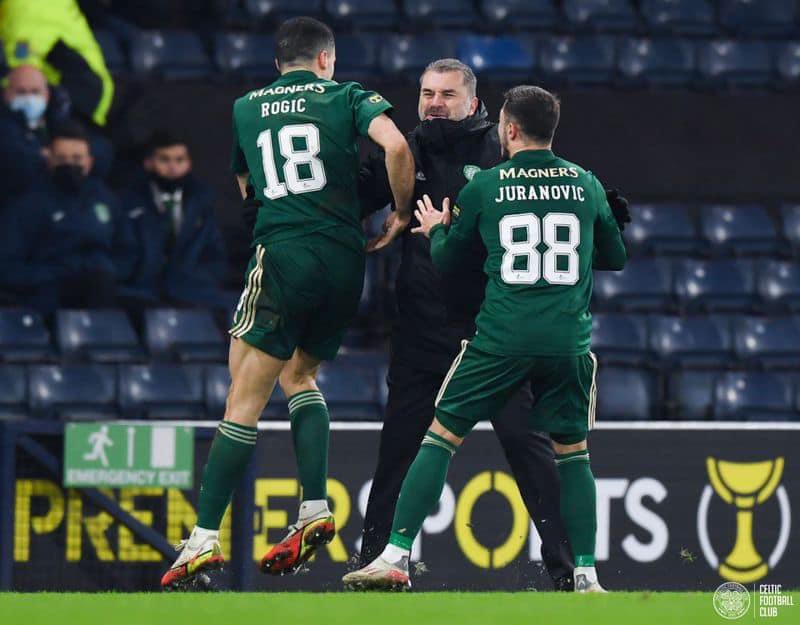 There is literally a world of difference between the Scottish coal pits south of Glasgow — where the likes of Jock Stein, Matt Busby and Bill Shankly removed themselves to lead football clubs — and the sunny shores of Melbourne where Postecoglou, an immigrant lad whose family had fled Greece in the wake of a political coup, grew up and learned to be a footballer and then a coach.
But despite the difference in distance and time, it's not a stretch to say Postecoglou is cut from the same coaching and leadership cloth as our own Jock Stein. Compare the football played this season to last season — this season is definitely a lot closer to "pure, beautiful, inventive football" the way Stein had his team play it when he was in charge.
Just to be clear, I am not equating Postecoglou with Stein. Postecoglou has a long way to go to reach the rare air of Stein's lofty status as a football manager. However, with a foundation marked by his successes in the past coupled with the recent turnaround of this current team, he is well on the way.
But more to the point: Postecoglou is clearly Celtic grade. Pure and simple.
It has gone beyond the trivial "foreign coach brings new ways to a new land" subtext, because despite the club's recent successes, Celtic has returned to winning silverware again. That speaks volumes to Postecoglou's skills as a manager.
So to say we're fortunate to have him is a profound understatement. And whether it's bringing his brand of football to the Hoops or putting the self-important and self-aggrandizing Scottish sports press in its place, Postecoglou has made his mark on the Scottish game in the time he has been at Celtic's helm.
We can only hope he continues on the same successful course with the club, and if the past several months are any indication, he will clearly earn a place in Celtic history.