Despite the fact that there are still PlayStation pundits and armchair gaffers in social media who insist on having some problem or another with Celtic's performance in the club's 2-0 win over Ross County on Wednesday, the reality is that the Hoops played a remarkably solid game for 90+ minutes to earn a convincing win.
To be certain, it wasn't a perfect game. Arguably the score should have been higher, had Odsonne Edouard and Ryan Christie been more on target with their shots. But I'm willing to give Eddy a break — Edouard was not the same after getting clocked by the referee with a well-placed elbow in the first half; a clear indication that quite possibly Operation Stop-The-10 is alive and well at the lodge.
Regardless, the fact remains that Celtic controlled all aspects of Wednesday's game, and we came away with the win and the three points.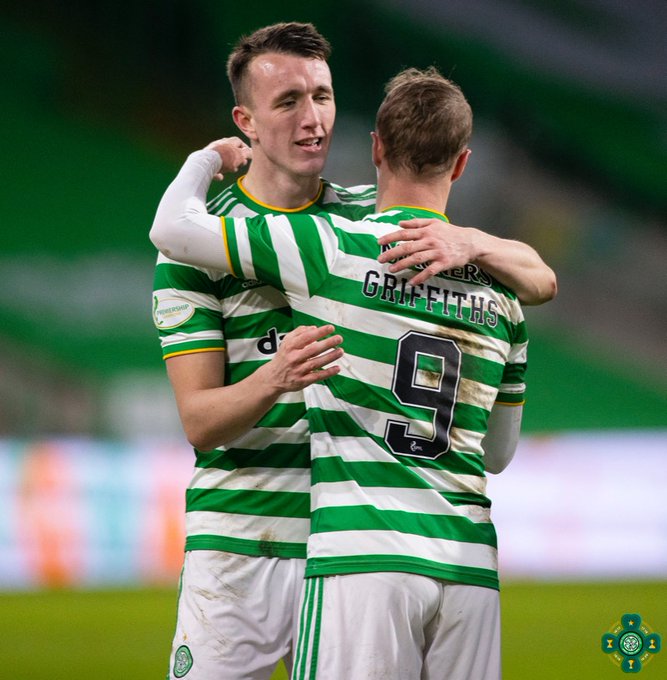 David Turnbull, who scored one of the goals, and Ismaila Soro both continue to impress. Soro in particular is showing what a great acquisition he is, with his pinpoint ball distribution and defensive prowess. Playing two forwards up front — finally — proved its worth today with Leigh Griffiths picking up the slack for an uncharacteristically lackluster (and probably groggy) Edouard.
Sunday hero Kris Ajer was taking liberties with the wide berth Ross County was giving him, which is always good to see. Am I the only one who think he looks like a gazelle, striding forward with the ball deep into the opponent's half when he finds an opening — and even when he doesn't have one — and creating more havoc than a defender should?
Jeremie Frimpong was outstanding, and while he showed he can leave defenders in the dust, he needs to do it more often instead of being gunshy with his moves. He showed a textbook Oh-My-Days move in whipping around a Ross County defender to deliver a ball to Turnbull's feet for the first score of the game.
Most heartening in the entire game on Wednesday was when Mikey Johnston came in and showed why he has been missed for quite some time. Though he did not score, he did shake some of the cobwebs off and we saw some of the bobbing and weaving in traffic that we know him for. When he gets back up to speed and James Forrest finally gets back . . . .
We've reached a point in the season where we have to be "on" — where there are no more missteps, no more fumbles, no more gaffes — if we are to win the coveted 10-in-a-row . With performances like Wednesday's, we are in good shape going forward.
Now go and enjoy your holidays. Merry Krismas!