Yes, we lost on Tuesday.
Yes, the lineup was awful, and could not have come at a worse time than the second game of a two-game series to advance in the UEFA Champions League.
Yes, Lenny and the coaching staff are to blame, no matter what was said at the last press conference. Yes, maybe even Lenny took a hammer to Scott Bain's hand and said, "Take some time off."
Yes, Scott Brown needs a lesson in how to use social media.
But while a significant portion of the club's supporters are seemingly and irrevocably stuck on Tuesday's results — and the imaginary pall it casts over Celtic — the club has a game tomorrow against Dunfermline, which it's pretty safe to say we'll prevail.
So being a relatively new Celtic supporter, I have to ask: When does the whining end, and the refocus of leading the Scottish Premier League begin? Because after two games, we're atop the standings — where we belong — and we have a 10-goal differential in the league on our way to nine in a row.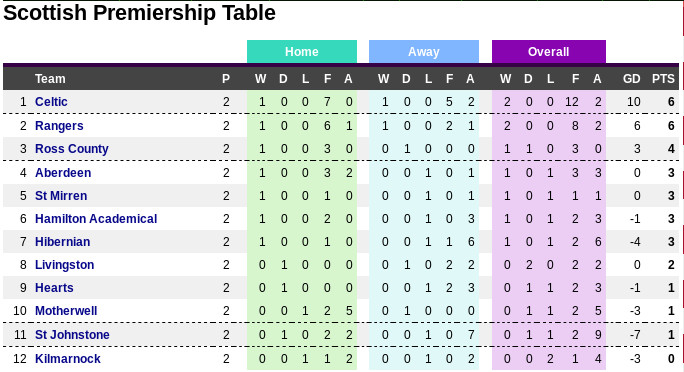 [72 degrees. Wildfire threat level today in rural Santa Cruz County: High]