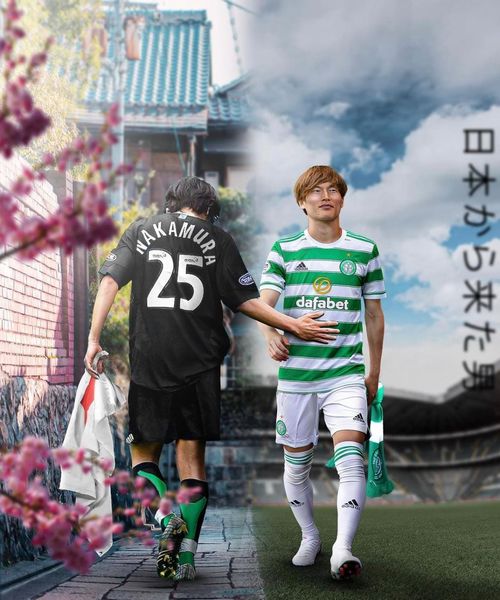 There's a story that I like to tell my Celtic-following friends — or anyone who wants to hear it — despite the fact it makes me look like a complete idiot (which, if I'm being absolutely honest, is not terribly hard to do).
When I lived in Japan in 1997 and was teaching English to a class of advanced students — young professionals whose English was (and probably still is) better than most Americans I know — the class took "Larry-sensei" to a Yokohama F. Marinos match. While at the stadium, the thing that impressed me most was the fact that I could get phenomenally decent ramen at the snack stand, which I ate at my seat as my students enjoyed the game.
Playing in this particular game, as I found out years later as a Celtic supporter when I asked one of my students with whom I am still in touch, was a rookie named Shunsuke Nakamura.
Outside of the ramen, the then-incomprehensible cheers that I chanted with my students, and winning the match against either Jubilo Iwata or Urawa Reds, I don't remember seeing Nakamura play, even though apparently I did.
See? I told you: Complete idiot. Just hand me that pointed hat with the word "DUNCE" on it and I'll just go to the corner and sit on that stool.
It wasn't until years later that, after adopting football and supporting Celtic, I discovered Nakamura and his greatness.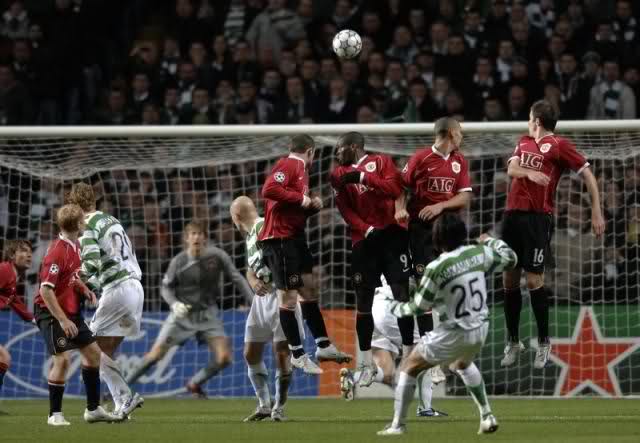 Now, the legendary magician who made balls swerve and appear in the back of the net — sometimes at historic times for Celtic — is hanging up his boots at the ripe old age of 44, at the end of second-tier Yokohama FC's season.
Though he wasn't at Celtic for as long as he should have been, leaving in 2009 for Espanyol of La Liga before returning to Japan, his time in the Hoops was a storied one, with 166 appearances and 34 goals. Not a high goal count like other Celtic legends, perhaps, but some of those goals were historic. Winning the league on a free kick against Kilmarnock, the two free-kick goals against Manchester United, and there's always his first goal against Rangers — back before they were liquidated in 2012 — that defied physics; anything that makes that idiot Allan McGregor look this foolish deserves to hang in the Lourve.
There was an NHK program which was broadcast shortly after Nakamura's departure from Celtic which outlines the effect he had on the club and Glasgow itself. The narrator speaks in Japanese, but much of it is in English (with Japanese subtitles) with Gordon Strachan and Neil Lennon giving insights into Nakamura's time at Celtic, as well as several fans telling their impressions of Nakamura. There's even a very young Kieran Tierney and his family talking about Nakamura's influence on the lad.
So どうもありがとうございます — doumo arigatou gozaimasu or "thank you very much" — to 中村俊輔 (Nakamura Shunsuke) for blazing that trail from Japan to Scotland for others to follow. Thankfully, we have a new generation of Japanese players following in Nakamura's footsteps at Celtic, coincidentally led by the former manager of Yokohama F. Marinos, Ange Postecoglou.
One more thing
Because we're speaking about Japanese players in Scotland, Kyogo Furuhashi seems to be wearing a target on his back, rhetorically speaking, and it wasn't more evident than it was against Hibernian last week. Kyogo ended up on the pitch a lot more than he should have, and on one than more occasion Hibernian's Elie Youan flattened Kyogo, once in front of the referee which resulted in — wait for it — no call.
Of course, minutes later Kyogo retaliated with a push, and the referee was all over that with a whistle in world-record time.
I hate repeating myself, but I will: The SPFL is a rampant breeding ground for hammerthrowing nobodies festering in a petri dish of crooked officiating, both contributing to making the league — and Scottish football — the laughingstock of the world. It's not enough to just shrug your shoulders and say, "Well, it's always been that way." Either it changes and the football becomes respectable, or it founders in a chorus of "same as it ever was."
Rant over. Celtic is at Fir Park on Wednesday to play Motherwell in a League Cup match at the very weird hour of 10:15 a.m. US Pacific Time. I'll have on my Celtic jersey underneath my strike t-shirt, as I'll be on a picket line during my union's strike against the City of Santa Cruz. But I will have the game on my phone, so Mon the Hoops!