There's a fairly annoying — and borderline propagandistic — narrative taking place around Celtic recently as we await the start of the new season, cloaked in the panic of some people's perception of disarray in the club.
And while this narrative seems to be based in a loathing of the Celtic board, as far as I can tell — a loathing, of course, which is both completely well-deserved and completely warranted for a group of people who should be doing something else for a living, and the sooner the better — the fact of the matter is that Celtic is not as "unready" as the hair-on-fire brigade would like you to believe.
For those of you who have jumped on this bandwagon and are mercilessly annoying everyone within an earshot, an eyeshot, or a Tweetshot with this prognostication, let's just make a list here to counter your argument.
A new manager and CEO. All the personnel healthy for the start of the season, including sorely missed players whose absence affected the outcomes of several important games, specifically Christopher Jullien, James Forrest and Mikey Johnston. A myriad of Celtic players out on loan returning to the club, like Jonathan Afolabi and Luca Connell — and even Maryan Shved, if he returns — coupled with the wealth of talent Celtic has on its Reserves squad.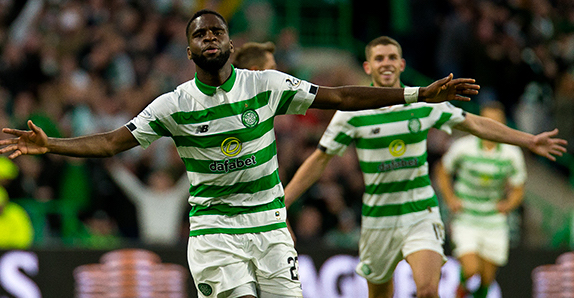 Then there's the probability now that Odsonne Edouard will be staying. Complain about his "lack of interest" all you want, but in my opinion he can be as disinterested as he damn well pleases as long as he keeps scoring 20+ goals per season.
So there is no shortage of talent available to the club.
Of course, we could use a couple of quality players in key positions if they're available, and even this morning there have been reports that Celtic made a bid on Sporting Lisbon's right back Valentin Rosier. It's hard to tell whether Rosier will be the next Kieran Tierney or Boli Bolingoli, but that would remain to be seen; as it would be for any player Celtic signs. And Rosier is not the only one that Celtic has been eyeing as they go fishing again for talent, with rumors flying about talent following Ange Postecoglou from Japan.
Postecoglou has a blank canvas upon which to paint a coaching masterpiece at Celtic. Rather than that be a cause for concern, I find it to be a good sign, one that provides optimism. His past experience halfway around the world would indicate that he has all the qualities necessary in a manager to succeed at Celtic.
Couple that, once again, with a squad that is healthy and ready — which they will be despite a late start — and the club will be back on track.
Count on it.
Unless, of course, you'd prefer to panic. In that case, be my guest.
One more thing
It's a pity Patryk Klimala didn't get more playing time at Celtic. Here's why: Having started a couple of games for MLS's New York Red Bulls so far, Broadway Paddy has already become an integral part of the Red Bulls' offense, and his assist over the weekend on a goal by Fabio — the footballer from Brazil, not the male model — was a gem. Every great play he makes in New York (OK, in reality, in New Jersey) is a great play he could have made at Celtic Park had he played more. Just sayin' . . .
Mon the Hoops!