Monday morning, you sure look fine . . . mostly. After walking off the hangover (football, not alcohol) of Saturday's defeat — how's that for mixing metaphors? — I wake up Monday morning to find that one of my favorite Celts, Olivier Ntcham, is heading home to France, on a loan-to-buy deal to Marseilles.
My guess is that the "to-buy" aspect of this deal will enter into the equation soon enough.
Naturally, this could be for the best for both Ntcham and Celtic. On a club that is laughably overstocked with massive talent at his position — with David Turnbull and Ismaila Soro signaling the future for the Celtic at midfield — Ntcham had found playing time difficult to come by. At Marseilles, he may get the playing time he deserves and lacked, through really no fault of his own, at Celtic.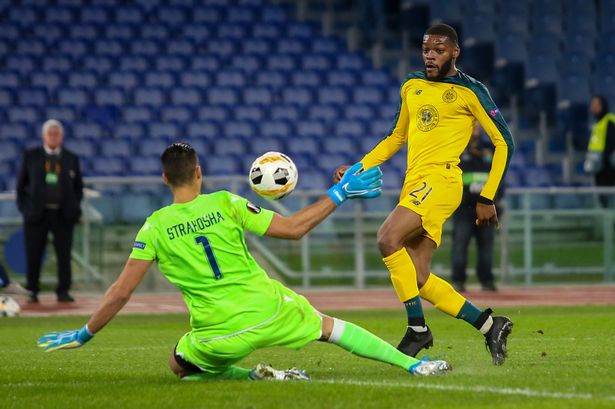 Armchair gaffers and PlayStation pundits liked to double-team Ntcham, calling him disinterested or lazy. I never saw that in him. True, anyone could be frustrated at the lack of playing time given. But when he was on the pitch, he gave his all. Those more astute observers will recognize that Ntcham had an innate ability to win the ball back, and when you watch highlights of Odsonne Edouard from seasons past, Ntcham is usually involved in the goals somehow.
Which raises an underlying, and significantly grave, concern: If Ntcham is off, back to France, will Edouard be far behind once the summer rolls around?
Despite all that, even if you discount the fact that he is inextricably linked to Celtic history with his goal against Lazio, he scored some significant goals for the Bhoys in Green.
Exhibit A: Glasgow Derby, September 2018. 1-0 Celtic victory. To say nothing of who got the assist on Jonny Hayes' goal against Glasgow's other club in a Glasgow Derby the following year. Yep, watch the entire play leading up to the goal: It's Ntcham's pass that Hayes takes to score. Then there was that rocket against Partick Thistle in the Scottish League Cup quarterfinals in September 2019 — one of two Ntcham goals that game, the first which came from about a mile away. There are many more examples of his contributions to the club, but that would be labouring the point.
In total, Ntcham scored 23 goals in 137 games for Celtic. Not legendary stats, to be sure, but most of his contributions were away from the ball moreso than on it. Again, despite being awash in wealth in the midfield position, Celtic is at a loss for his departure.
So, merci beaucoup, Olivier Ntcham for your play and the memories at Celtic. Good luck in Marseilles.